Introduction to Venetian Plaster
Achieving a Glass-Like Finish with Mineral-Based Venetian Plaster
Venetian Plaster is a beautiful, traditional Italian plaster finish that enjoys a rich history and continues to be used in the contemporary homes of today. It features incredible depth, transparency, and a 'glass' like finish that is gorgeous to see, touch, and enjoy. Those who take joy in using natural materials in design have an enduring appreciation for this incredible finish, and it is increasingly being used to beautify homes, commercial properties, and hospitality projects. Venetian Plaster is an outstanding finish that's durable, easy to customize, and guaranteed to enhance any project. There are a few factors to consider for a professional and beautiful final product.
You may be wondering: 
What are the best materials and tools to use? 
How do I prep the surface? 
How are the multiple layers applied? 
And most of all....how do I achieve the gorgeous Venetian Plaster glass finish? 
The ability to understand and master Venetian Plaster adds a unique service to your creative business. You may be a painter looking to add this lucrative technique to your service offerings. You may also be a decorative artist who would like to expand your finishes, and/or learn masterful techniques that will enhance your final product. Mineral-based Venetian Plaster is breathable, naturally mold and mildew resistant, organic, and durable. It creates an incredible depth and movement, and when working with clients and designers, there's no time for quick YouTube videos or Pinterest fails – you need to know how to provide a professional, successful look for them and build your project portfolio as well. 
Ron Francis shares his Venetian Plaster techniques with you from his decades of experience in the fields of decorative painting and mineral plasters using traditional and contemporary methodology. He has earned a solid, world-wide reputation as a master artisan, and is now teaching his sought-after methods. 
Here's what we'll cover:
By the end of this course, students will be able to understand and work with Venetian Plaster. You'll be able to put together the necessary materials and tools for a professional looking finish on surfaces such as walls and ceilings. The class will showcase the contemporary and traditional methods of applying the mineral-based Venetian plaster that create beautiful and unique surfaces that are guaranteed to impress. The rich history of the material will be covered and his effective methods of applying several plaster layers will be taught step by step. This course will also introduce the precise finishing technique of trowel burnishing that unveils the intrinsic sheen that can only be achieved with Venetian plaster. Finally, Ron will be letting you in on secret tips learned from years of experience that will ensure the success of your projects. Take the leap and add these amazing skills to your portfolio! 
This course is for you if: 
You want to learn about Venetian Plaster, but you aren't sure where to begin and are excited to learn! 
You're looking to add a versatile and unique service to your contracting and/or studio business, for residential projects, commercial spaces and hospitality projects. 
You'd like to create a Venetian Plaster finish for your own home. 
You know the workings of Venetian Plaster and would like to add masterful techniques to elevate your future Venetian Plaster projects.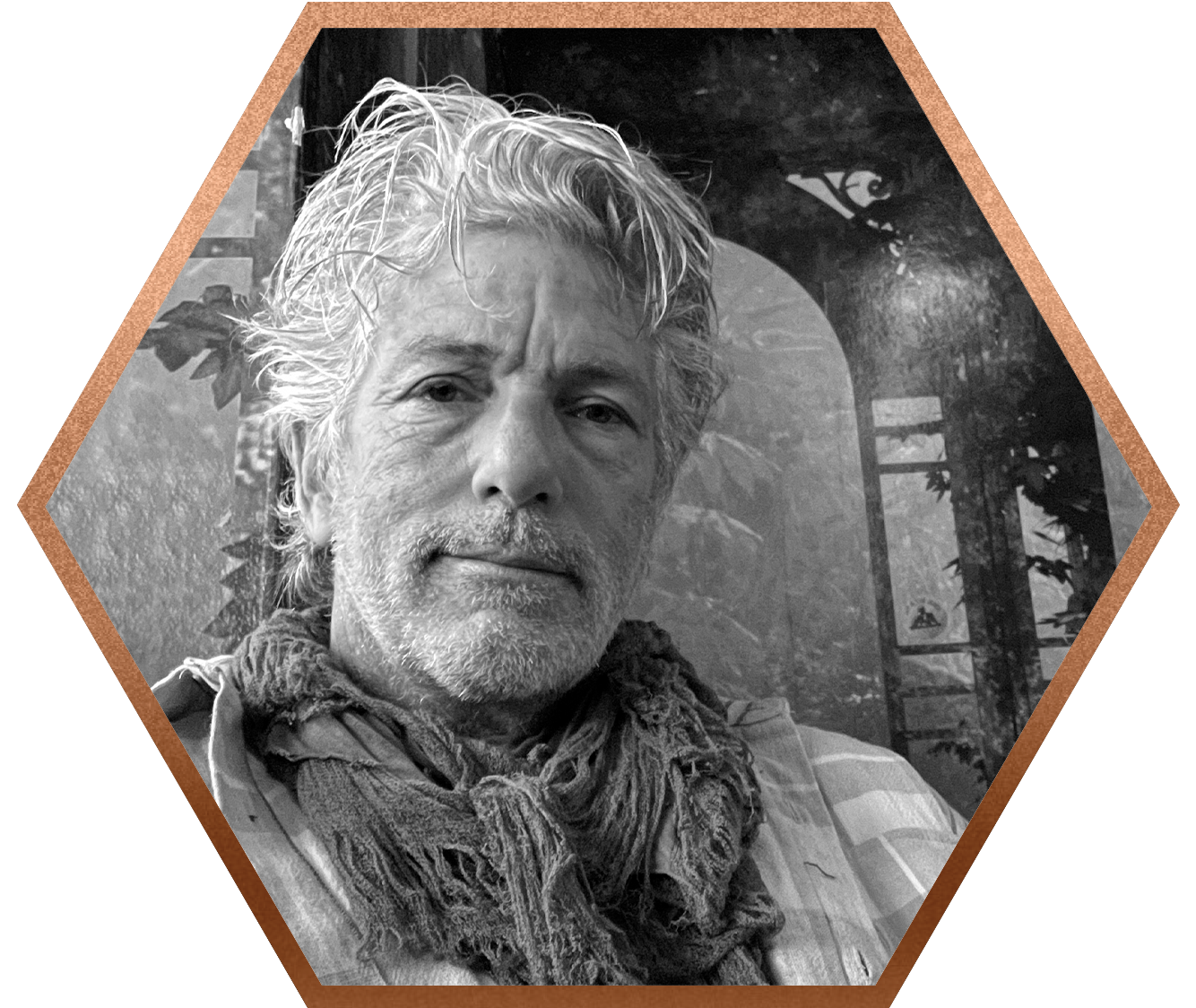 Hi, I'm Your Instructor, Ron Francis
Ron Francis is a self-taught decorative artist specializing in the application of mineral plasters.
He is the owner of Ron Francis, LLC in Tampa, Florida. Born in Philadelphia, Ron's life has revolved, from early age through young adult, in the field of fine arts. He studied Commercial Art at AIPH in Philadelphia, then lived and worked in Europe for almost a decade. It was Europe where he first learned decorative plasters. In the late 90's, he brought his life lessons and business to Florida.
His work can be found throughout the US and Europe. He has honed his craft and gained respect amongst his global peers. His techniques are "listening to the material", as he puts it, combined with traditional materials and methods. Ron's process has proven to be one of the best handwork methods of this material worldwide, and it's the first time he will be teaching them.
Happy Students Are Buzzing
"We started a project yesterday and my son was especially keen on using his learned skills. Having the same trowel touch is what are working on. Passing the art to the next generation is so important and I'm so grateful to this platform."
- Connie
"Francis is not only a master at his craft, but he is a wonderful teacher. I have learned many great tips and tricks, and I would highly recommend this course to anyone. Francis is a triple-ace in my book."
- Diane