Introduction to Alcohol Inks
Kickstart Your Alcohol Ink Journey with Surprising Tricks and Techniques
Alcohol Inks are highly pigmented, fast drying alcohol-based inks that are perfect for creating vibrant works of art. You can learn how to work with alcohol inks, even with no experience. There are a few factors to consider for working with and shaping the inks. You may be wondering:
How do I learn about alcohol inks?
What are some of the best surfaces to experiment on?
How can I create the amazing layered looks?
What kind of tools can I use to manipulate the alcohol inks?
And most of all....what kind of basic techniques can I learn quickly to get started?
Alcohol Inks behave very organically and learning how they behave will allow you to get the results you want to achieve. The fluid painting techniques allow for the build-up and revival of each of the liquid layers, opening up many artistic possibilities. 
Michelle Fountain has become a recognized industry leader in decorative painting. In researching techniques for wall artworks, she found another passion utilizing "flow mediums". These include alcohol inks, fluid acrylics and epoxy resins. Despite her own demand for precision in her work, these processes offered organic intrigue with the vibrant colors blending effortlessly on their own. She finds joy in inspiring others by teaching her beautiful artistic techniques.
Here's what we'll cover.
By the end of this course, students will feel confident in using alcohol inks. You'll be able to put together the right supplies for your creative projects and fine art pieces. You'll be able to see the transformative process from the initial alcohol ink drops to the many creative possibilities. You'll know how to use several different tools to create layers of color. You'll also learn how the alcohol inks behave and react, and how to manipulate those reactions to create beautiful effects and shapes, such as trees and bursts of color.
This course is for you if:
You want to learn about alcohol inks, but you aren't sure where to begin.
You don't have any experience using alcohol links, but you're excited to learn!
You're looking for a new medium to experiment and work with for fine art pieces.
You're looking for a fun, creative outlet, or an enjoyable way to spend an afternoon.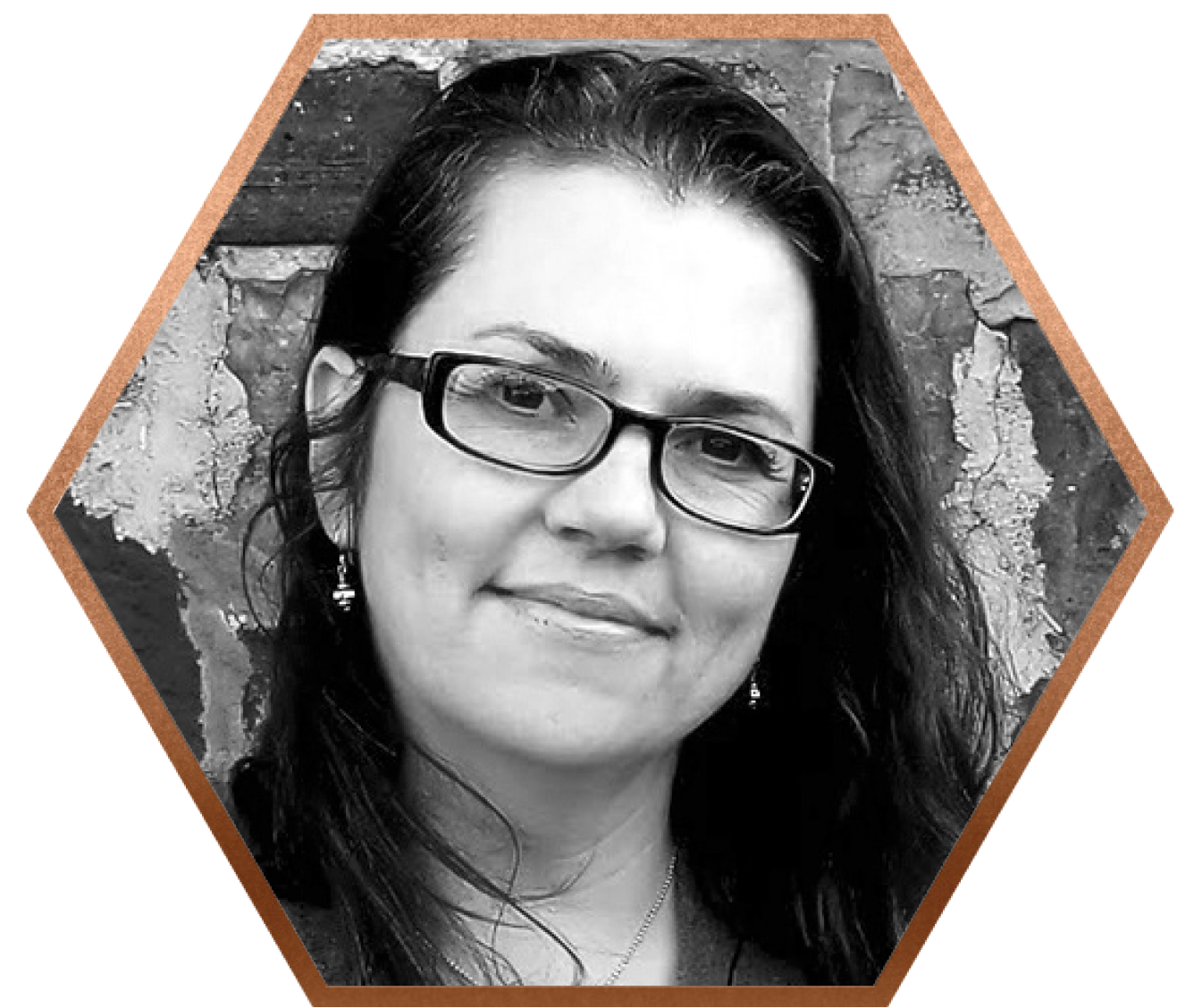 Hi, I'm Your Instructor, Michelle Fountain.
Alcohol inks behave very organically and learning their behavior will allow you to get the desired results you want to achieve. Many describe alcohol inks as "hard to control", but once you learn how to manipulate the inks, you can control your work. This is a crucial step in learning how to use alcohol inks. In this basic course, you will learn their behavior and how they react to tools and manipulation. We hope you enjoy your journey of creating with alcohol inks and we look forward to seeing you at the painthive.com for this and many more exciting courses. 
I would highly recommend Michelle for her alcohol ink class. Her creativity and techniques are endless.
-Janet
Michelle is truly an exceptional teacher. She covers the materials thoroughly. She cares that everyone in the class is happy with what they learn and makes the students feel good about what they create!
-Manal
Frequently Asked Questions
What if I've never used alcohol inks before?
This course is perfect for you! This course is intended for total beginners or anyone interested in getting to know alcohol inks.
What if I'm not very artistic?
We'll walk you through the beauty of alcohol inks and how they react to tools, step by step. Learning how to work with them can help enhance your creativity! If you are artistic, there are plenty of opportunities to get creative, but anyone can take this course and end up with the basics of understanding alcohol inks.
How long do I have access to the course?
After enrolling, you have unlimited access across any and all devices you own.
When does the course start and finish?
The course starts now and never ends! It is a completely self-paced online course - you decide when you start and when you finish.
Can I really take this entire course in one afternoon?
You can! BUT, we do recommend buying your supplies and materials ahead of time, or even following along and practicing the alcohol ink reactions on your sample substrate if you can.
What if I am unhappy with the course?
We would never want you to be unhappy! If you are unsatisfied with your purchase, contact us in the first 30 days and we will give you a full refund.