Essential Decorative Painting Finishes
Learn the Foundation Techniques Required for Success
Decorative Painting has been around for centuries - ancient civilizations were already decorating their interiors and exteriors beautifully and durably. The term 'decorative painting' essentially means employing a paint technique to change a plain surface into one with color, depth, and movement, and it's a skill set that continues to this day. You can learn the foundation techniques required to begin and expand upon your decorative artisan career. There are a few factors to consider for learning about decorative painting and faux finishing. You may be wondering:
How do I even begin knowing what a decorative painter does?
What products and tools do I need?
What are the basic finishes I can easily learn?
How do I mix colors and glazes to make finishes?
And most of all....how can I learn these skills easily and affordably?
The ability to use paints, acrylics, and glazes is a great tool to help build your creative portfolio. They can be used on their own, however, more often than not, these foundation finishes are used as the building blocks to create layered finishes, faux organic materials, murals, and more. Knowing the basics allows a decorative artisan to work confidently with private clients, interior designers, and commercial clients.  
Lori Le Mare shares the foundations with you from her 35 years of experience in the fields of decorative painting, faux finishing, and the restoration of heritage painted finishes. Lori has earned a solid reputation as a master artisan, and is now teaching her foundation series and easy to learn finishes, step by step, right from her studio in Ontario, Canada. Her goal is to make you a decorative artisan.
Here's what we'll cover:
By the end of this Foundation Series course, students will know the basics of being a decorative painter. You'll learn about the tools, mediums, colors, and methods involved in creating decorative and faux painted finishes, as well as how to manipulate these to get beautiful results. You'll learn how to make a coloured glaze and how to layer the glazes to create depth and variation in colour. You'll learn how to create movement in these glazes by utilizing transparency and opacity. You'll be able to understand the language and know the processes so that you can think for yourself and problem solve by not being beholden to formulas and recipes. You can use this knowledge as a springboard for your imagination, enabling you to create your own finishes by expanding on these basic techniques.
This course is for you if:
You want to learn how about decorative painting, but you aren't sure where to begin your creative career.
You have attended art school and would like to know how to make a steady income with decorative painting services.
You are a residential or commercial painter, and you'd like to add decorative painting to your talents and services.
You're wanting to begin building your decorative painting portfolio by learning foundation finishes that you can build on for residential, commercial or hospitality clients.
You're looking for an artistic, creative outlet for yourself and your home.
You don't have any experience with decorative painting, but you're excited to learn!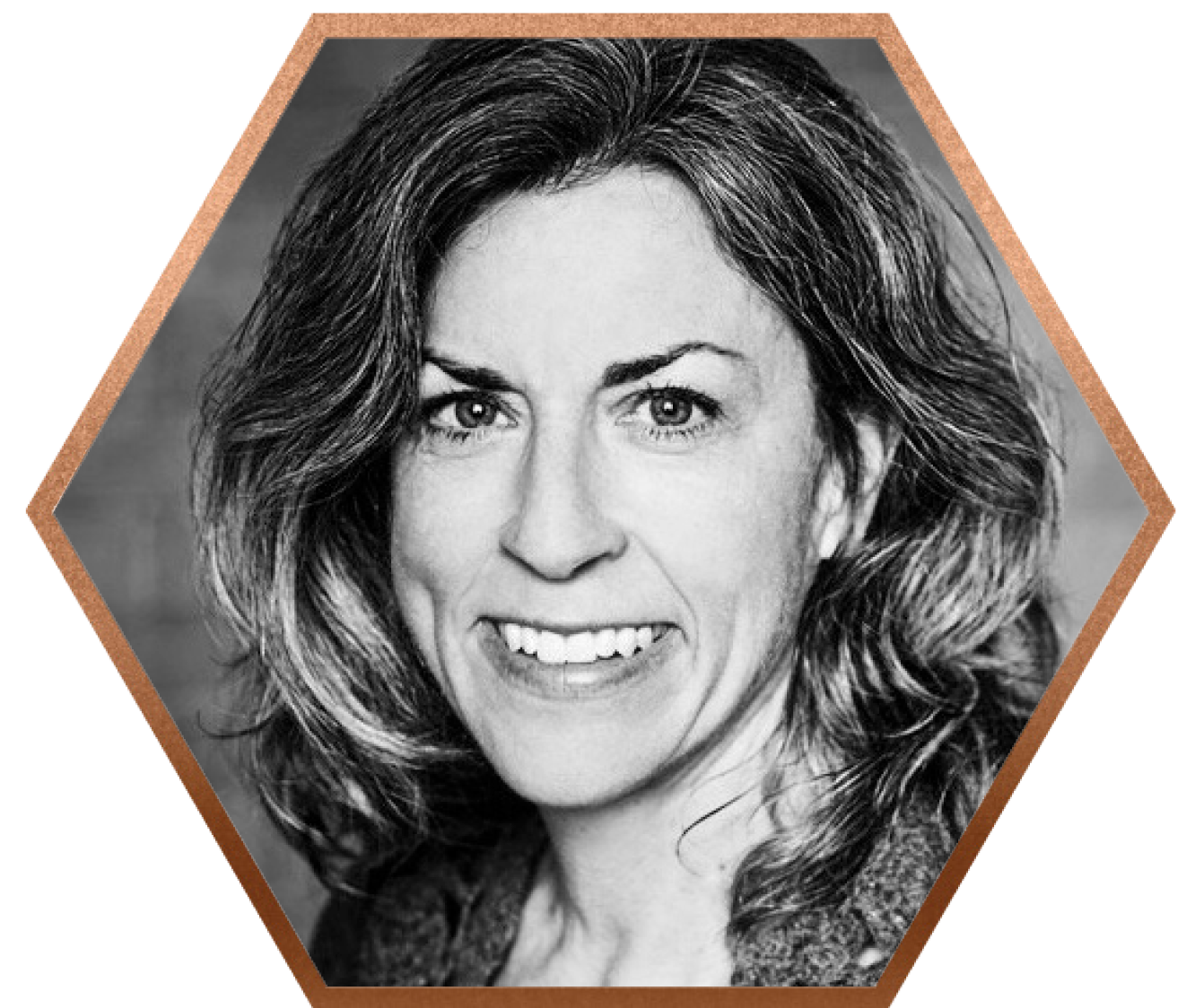 Hi, I'm Your Instructor, Lori Le Mare.
Lori Le Mare is a visual artist, restoration artist, decorative painter, teacher, aerialist, and stilt walker.
Lori is director of Lori Le Mare Studio Inc. and Hamilton Aerial Group. Her work and restoration of heritage paint finishes can be seen at the following public institutions: Dundurn Castle, Battlefield Museum/Gage House, Whitehern Museum, Castle Kilbride, Doon Village Museum, Colonial Building, The Toronto Club, Spadina House, Museum of Mississauga, Church of St. Mary Magdelene, Osgoode Hall, Roy Thompson Hall, Aga Khan Museum, Casa Loma. To see more of Lori's work, visit her website.
Happy Students Are Buzzing
"I really like the texture coat - thank you for your teachings!"
- Alma


During my many years of lessons with Lori, I have always come away pleased and very satisfied with the new skills I had acquired. Each time she opened new avenues to explore. It goes without saying her pupils will always grow in their art. She makes the learning process fun and exciting for both professionals and amateurs.
-Katherine
It was instruction from Lori…that set in place the strong foundation necessary for a successful lifelong career in decorative painting. Lori teaches the principles necessary for all levels of decorative painting while encouraging the student to follow their own path in creativity. Lori's methods are not dependent on the use of one product line or manufacturer but rather provide a thorough understanding of various mediums, tools and techniques that result in unlimited potential for the enthusiastic student.
-Frank and Laurie
Frequently Asked Questions
What if I've never had experience with decorative painting before?
This class is perfect for you! This course is intended for beginners or anyone interested in a guided course on the foundations of decorative painting.
What if I'm not very artistic?
We'll walk you through, step by step, on the basics for decorative painting. If you are artistic, there are plenty of opportunities to get creative, but anyone can take this course and end up with the foundations for decorative painting finish basics.
Does this course cover creating organic materials, such as marbles, woodgraining, and clouds?
This course is the first in Lori Le Mare's Foundation Series. It covers important foundation finishes with latex, acrylic, and glaze recipes to help provide the needed basics for decorative painting. These finishes are frequently the basis for creating faux organic materials or more advanced techniques. After learning the foundation basics, you can move on to intermediate and advance online classes.
How long do I have access to the course?
After enrolling, you have unlimited access across any and all devices you own.
When does the course start and finish?
The course starts now and never ends! It is a completely self-paced online course - you decide when you start and when you finish.
Can I really take this entire course in one afternoon?
You can! BUT, we do recommend buying your supplies and materials ahead of time, or even following along and practicing the various decorative painting techniques on sample boards if you can.
What if I am unhappy with the course?
We would never want you to be unhappy! If you are unsatisfied with your purchase, contact us in the first 30 days and we will give you a full refund.