How to Create a Hand Painted Floorcloth
Learn the secrets to designing and creating beautiful art for the floor.
Floorcloths, also know as "oilcloths", were widely used in the 18th and 19th centuries. These cloths were used as area or wall-to-wall floor coverings to protect and decorate wood floors. In modern times, floorcloths are a fantastic floor covering that's durable, easy to clean, and easy to customize. There are a few factors to consider for a professional and beautiful final product. You may be wondering: 
What is a floorcloth made of and what supplies do I need? 
How do I stretch and hem the canvas? 
How I determine what paints and patterns work best? 
And most of all....how do I protect my work for longevity? 
The ability to make and paint floorcloths adds a unique service to your creative business. Creating and painting your own floor covering allows you to custom size your project, as well as create custom shapes like ovals, circles, and more. You are able to adapt and hand paint the pattern, color, and style to complement the interior design of the space. Floorcloths do not collect dust as easily as fabric rugs and they quickly clean up with a vacuum or a damp mop, which is ideal in areas such as kitchens, dining rooms, foyers, mudrooms, and children's rooms as well. They last for years under high traffic, withstanding wear and tear. The mats also lie flat and without bulk on wood, tile, and concrete flooring, and roll up easily for storage. Depending on your products, floorcloths can be created for both interior and exterior spaces. As many original and reproduced floorcloths are seen today in North American and European manor homes, museums or heritage sites may require knowledge of floorcloths for restoration projects. Of course, they are perfect for use in contemporary homes as well. 
Lori Le Mare shares her floorcloth techniques with you from her 35 years of experience in the fields of decorative painting, faux finishing, and the restoration of heritage painted finishes. Lori has earned a solid reputation as a master artisan, and is now teaching easy to learn finishes, step by step, right from her studio in Ontario, 
Here's what we'll cover. 
By the end of this course, students will be able to make and paint a floorcloth for any project. You'll be able to put together the right tools and materials for a professional looking finish. You'll learn how to stretch the canvas and prepare it well for paint. You'll learn how to work both sides of the canvas and how to make your floorcloth square and hem it professionally. Colour selection and the application of design (in this course, a 3-dimensional block pattern) will also be covered. Finally, you'll learn how to protect your work for a durable and waterproof professional finish. 
This course is for you if: 
You want to learn how to create a floorcloth, but you aren't sure where to begin and are excited to learn! 
You're looking to add a versatile and unique service to your creative business, for both modern spaces and restoration projects. 
You'd like to create floorcloths for your own home. 
You'd like to start a creative business offering the creation of floorcloths for both local and online clients. 
You're looking for an exciting, creative outlet that is fun and easy to start. 
A Reproduction Floorcloth Project
Castle Kilbride, Baden Ontario Canada
Enjoy this short video showing how Lori created a reproduction floorcloth for Castle Kilbride Museum. The commission was for a floorcloth 34 feet long. The final result closely resembles the original from 1877. Watch how she does it.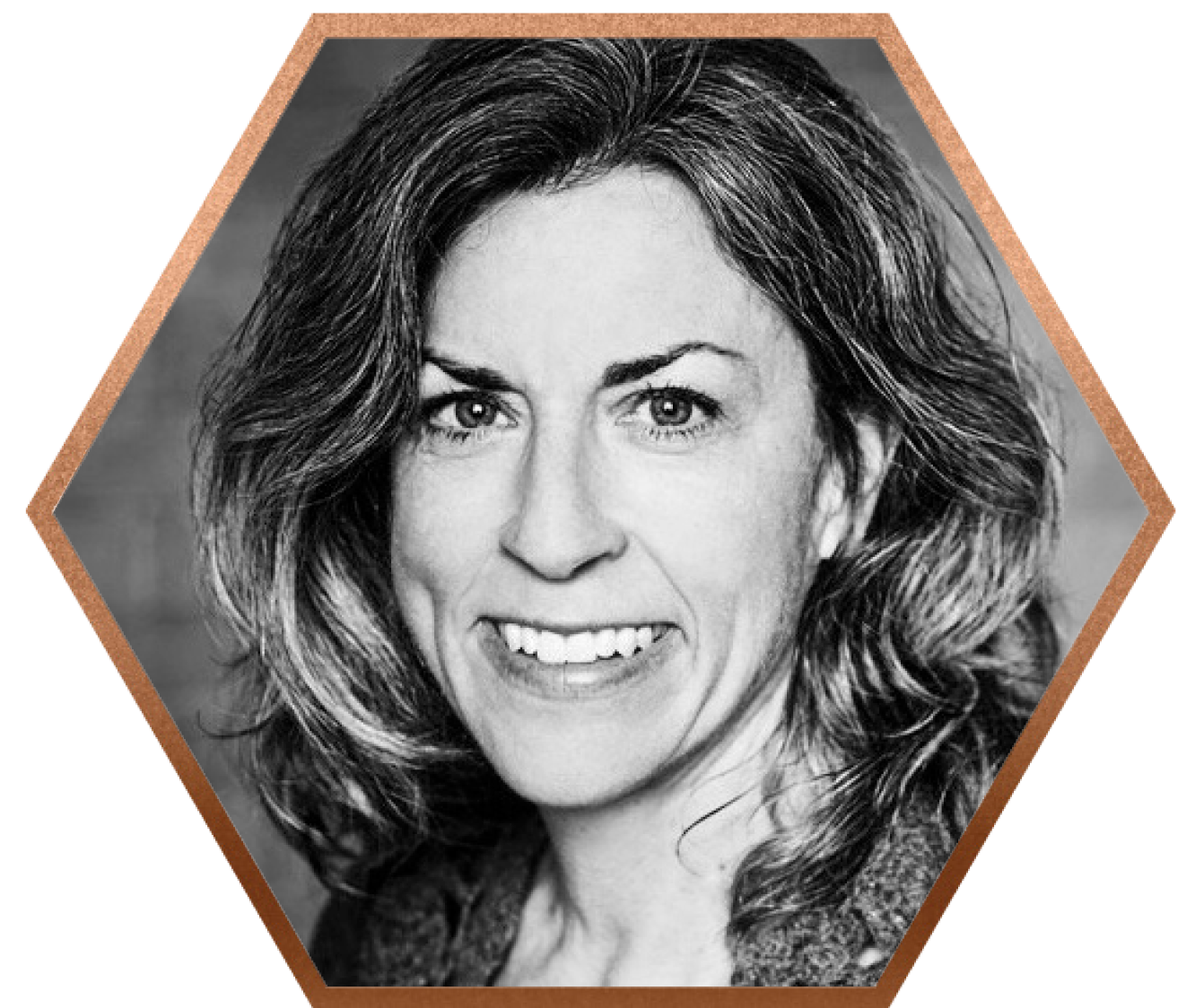 Hi, I'm Your Instructor, Lori Le Mare
Lori Le Mare is a visual artist, restoration artist, decorative painter, teacher, aerialist, and stilt walker.
Lori is director of Lori Le Mare Studio Inc. and Hamilton Aerial Group. Her work and restoration of heritage paint finishes can be seen at the following public institutions: Dundurn Castle, Battlefield Museum/Gage House, Whitehern Museum, Castle Kilbride, Doon Village Museum, Colonial Building, The Toronto Club, Spadina House, Museum of Mississauga, Church of St. Mary Magdelene, Osgoode Hall, Roy Thompson Hall, Aga Khan Museum, Casa Loma. To see more of Lori's work, visit her website.
Happy Students Are Buzzing
"I'm sooo happy I have found you and your floorcloth videos!"
- Karen


"During my many years of lessons with Lori, I have always come away pleased and very satisfied with the new skills I had acquired. Each time she opened new avenues to explore. It goes without saying her pupils will always grow in their art. She makes the learning process fun and exciting for both professionals and amateurs."
- Katherine
"I appreciate Lori's style of teaching and her knowledge of colour, technique, and effect." 
- Lesley
Frequently Asked Questions
What if I've never created a floorcloth before? 
Then this course is perfect for you! You will be guided step by step in the creation of your floorcloth. This course is intended for beginners or anyone interested in a guided course on making and painting a floorcloth. 
What if I'm not very artistic? 
We'll walk you through, step by step, on how to create the floorcloth. If you are artistic, there are plenty of opportunities to get creative, but anyone can take this course and end up with the techniques to make and paint their own customized floorcovering. 
How long do I have access to the course? 
After enrolling, you have unlimited access across any and all devices you own. 
When does the course start and finish? 
The course starts now and never ends! It is a completely self-paced online course - you decide when you start and when you finish. 
Can I really take this entire course in one afternoon? 
You can! BUT, we do recommend buying your supplies and materials ahead of time, or even following along and practicing the techniques if you can. 
What if I am unhappy with the course? 
We would never want you to be unhappy! If you are unsatisfied with your purchase, contact us in the first 30 days and we will give you a full refund.