Hand Built Pottery Techniques for Beginners
Create Pinch Pots, Coil Pots, Creatures and Tea Cups.
Clays are mined from the Earth, comprised of particles of decomposed rocks, deposited with oxides, organic matter and water, over geologic time. This substance has been used to create some of the most functional and beautiful artworks in history and today. You can learn how to produce pottery from clay, even with no experience. There are a few factors to consider for working with and shaping the clay. You may be wondering:
What do I need to work with clay?
What is the best clay for beginners?
How do I learn about the different types of clay?
What are some of the best tools to experiment with and use ?
How do you sculpt clay if you've never worked with clay before?
And most of all... what kind of basic techniques can I learn quickly to get started?
This course introduces hand building techniques that have been used by potters over millenia and all around the world as they created works with clay. Concentrating on tips for the making of pinch pots and coil pots, you will develop confidence in working with your hands, fingers, and simple tools. With practice, and a developing muscle memory, these basic techniques will become an essential part of your connection with clay as you explore further, add complexity, and start to recognize your own unique preferences and style.
Instructor Kirsty Iredale's greatest pleasure in the teaching role is facilitating students' abilities to achieve their own unique vision. In her classes, she enjoys sharing her perspective as an artist, a designer, and a student of materials and processes, while incorporating each student's talent and interest. Born in Scotland, her family moved to the States in the 60s and decided to remain permanently. She has studied clay for over 30 years, and currently has a studio and gallery in the Santa Monica Mountains, where she creates and teaches throughout the year.
Here's what we'll cover.
By the end of this course, students will learn fundamental steps for entering the pottery world, to enjoy creating hand built pottery with confidence.You'll be able to put together the right clay and tools for your beginner projects and creative pieces. You'll be able to see the transformative process from the initial cut into the clay to the many unique possibilities. You'll learn how to use several different tools and techniques to build both a pinch pot and a coil pot, as well as a creature and a tea cup. You will be able to use these techniques alone or together to create different types of functional and folk art.
This course is for you if:
You want to learn about fundamental skills with clay, but you aren't sure where to begin.
You don't have any experience using clay, but you're excited to learn!
You're looking for a new medium to experiment and work with to create hand built pottery.
You're looking for a fun, creative outlet, or an enjoyable way to spend an afternoon.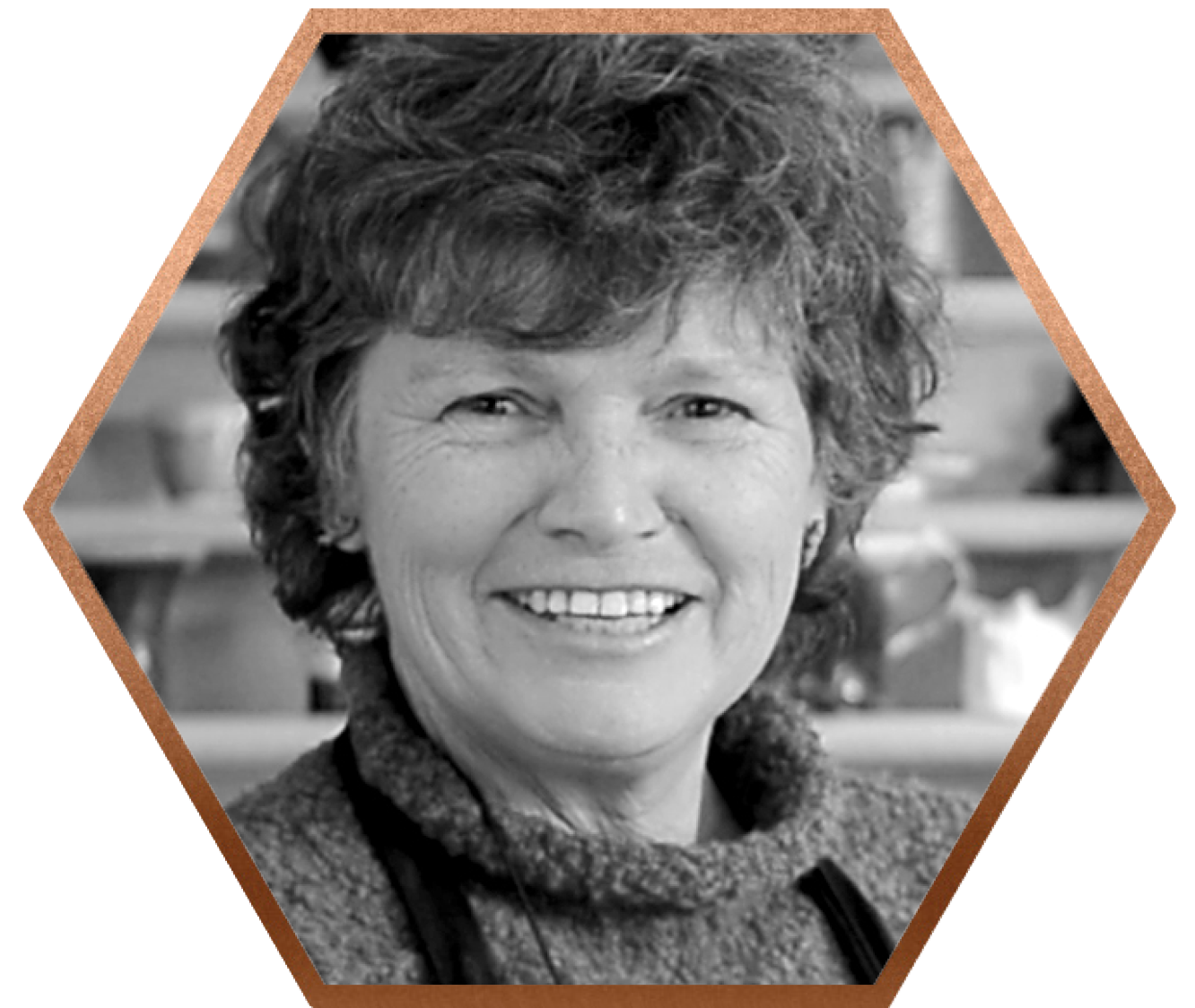 Hi, I'm Your Instructor, Kirsty Iredale
Kirsty's greatest pleasure in the teaching role is facilitating students' abilities to achieve their own unique vision.
In her classes, she enjoys sharing her perspective as an artist, a designer, and a student of materials and processes.
Happenstance is a powerful force in the studio. Often the catalyst for new directions, sometimes, a "happy accident" becomes a treasured piece of work.
Many who join a class find it relaxing to immerse themselves in the process, away from the stresses and strains of daily responsibilities. Let the clay be your personal therapist!
Happy Students Are Buzzing
"Very interesting start! Looking forward to getting on to the techniques."
- Melody


"If creativity could add spark to your life, I highly recommend Kirsty's classes. It worked for me!"
- Laurie
"Kirsty is a one-of-a-kind teacher. Her breadth of knowledge amazes me! I highly recommend her classes to anyone looking to start, or further, their pottery journey."
- Shira
Frequently Asked Questions
What if I've never worked with clay before?
This course is perfect for you! This course is intended for total beginners or anyone interested in getting to know how to hand build with clay.
What if I'm not very artistic?
We'll walk you through the beauty of clay, step by step. Learning how to work with tools and developing your handwork can help enhance your creativity! If you are artistic, there are plenty of opportunities to get creative, but anyone can take this course and end up with the basics of handling clay.
How long do I have access to the course?
After enrolling, you have unlimited access to this course for as long as you like - across any and all devices you own.
When does the course start and finish?
The course starts now and never ends! It is a completely self-paced online course -you decide when you start and when you finish.
Will I need to fire my pieces in a kiln?
We recommend that you do, for the most durability. A local pottery studio with a kiln can help you in this regard. If you'd prefer not to use a kiln, you can explore using these techniques with self-hardening clay.
Can I use a microwave or an oven to fire my pieces instead of a kiln?
Neither a microwave nor a kitchen indoor oven are recommended. Since an oven cannot reach the temperatures hot enough to fire pots, trying to do so may cause a house fire.
Can I really take this entire course in one afternoon?
You can! BUT, we do recommend buying your supplies and materials ahead of time, and following along to practice the hand movements and tool use on your clay if you can.
What if I am unhappy with the course?
We would never want you to be unhappy! If you are unsatisfied with your purchase, contact us in the first 30 days and we will give you a full refund.