Bundle Includes 3 Top Courses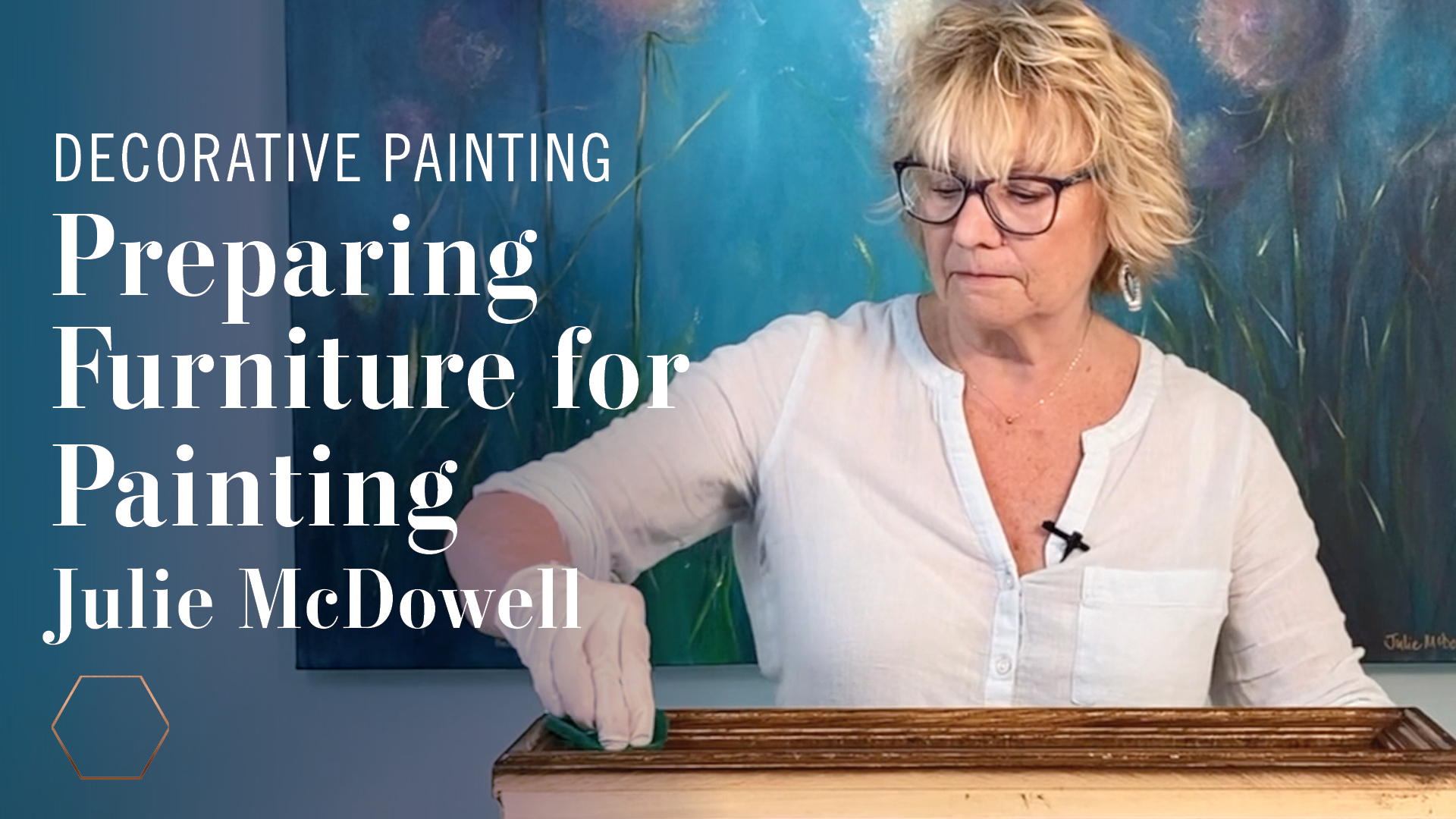 Preparing Furniture for Painting
The Complete Steps to Ensure Project Success
Approx Time: 4 minutes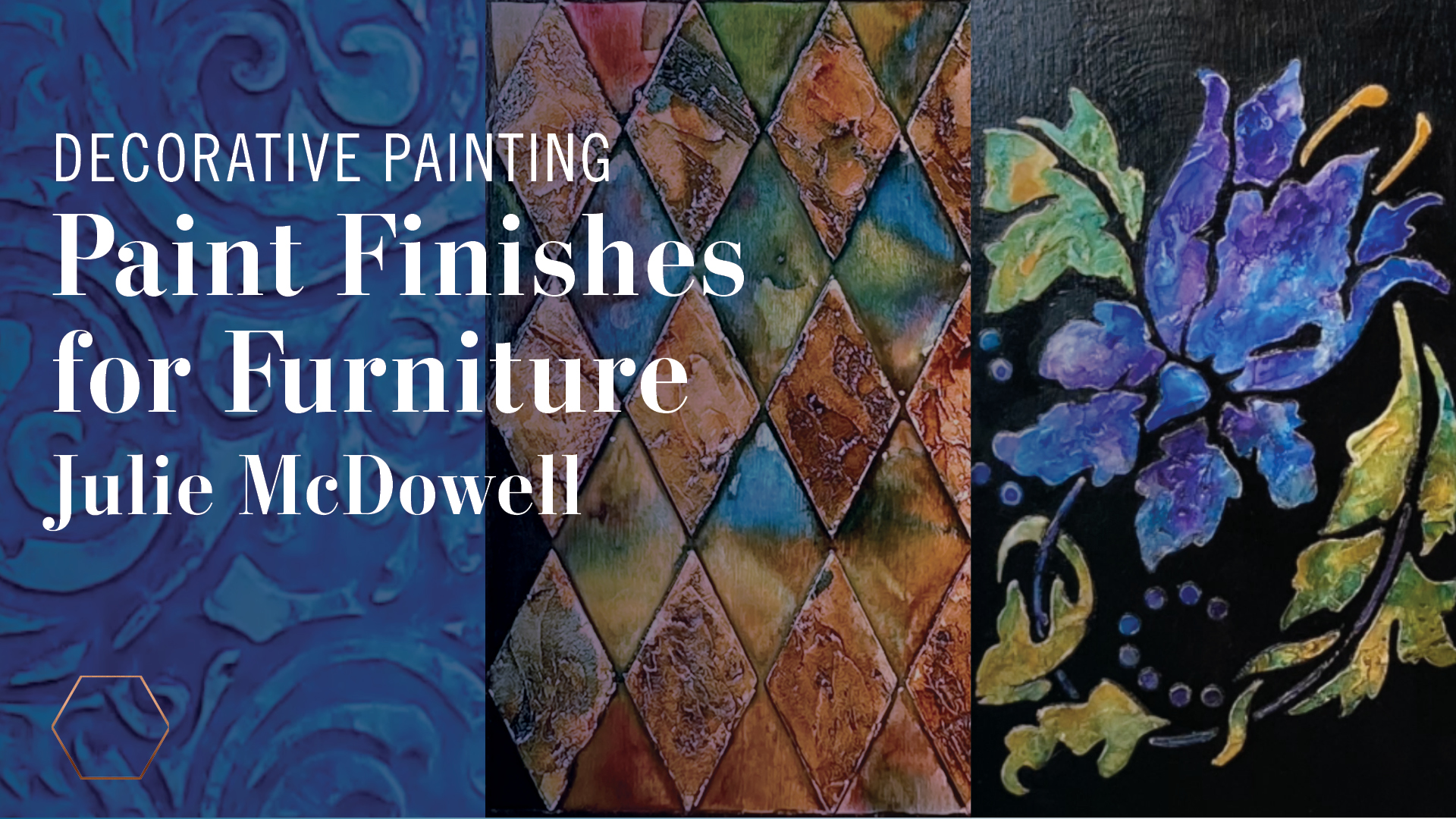 Create Watercolour Textures on Furniture
Applying Raised Designs with Three Ethereal Translucent Paint Techniques
Approx Time: 32 minutes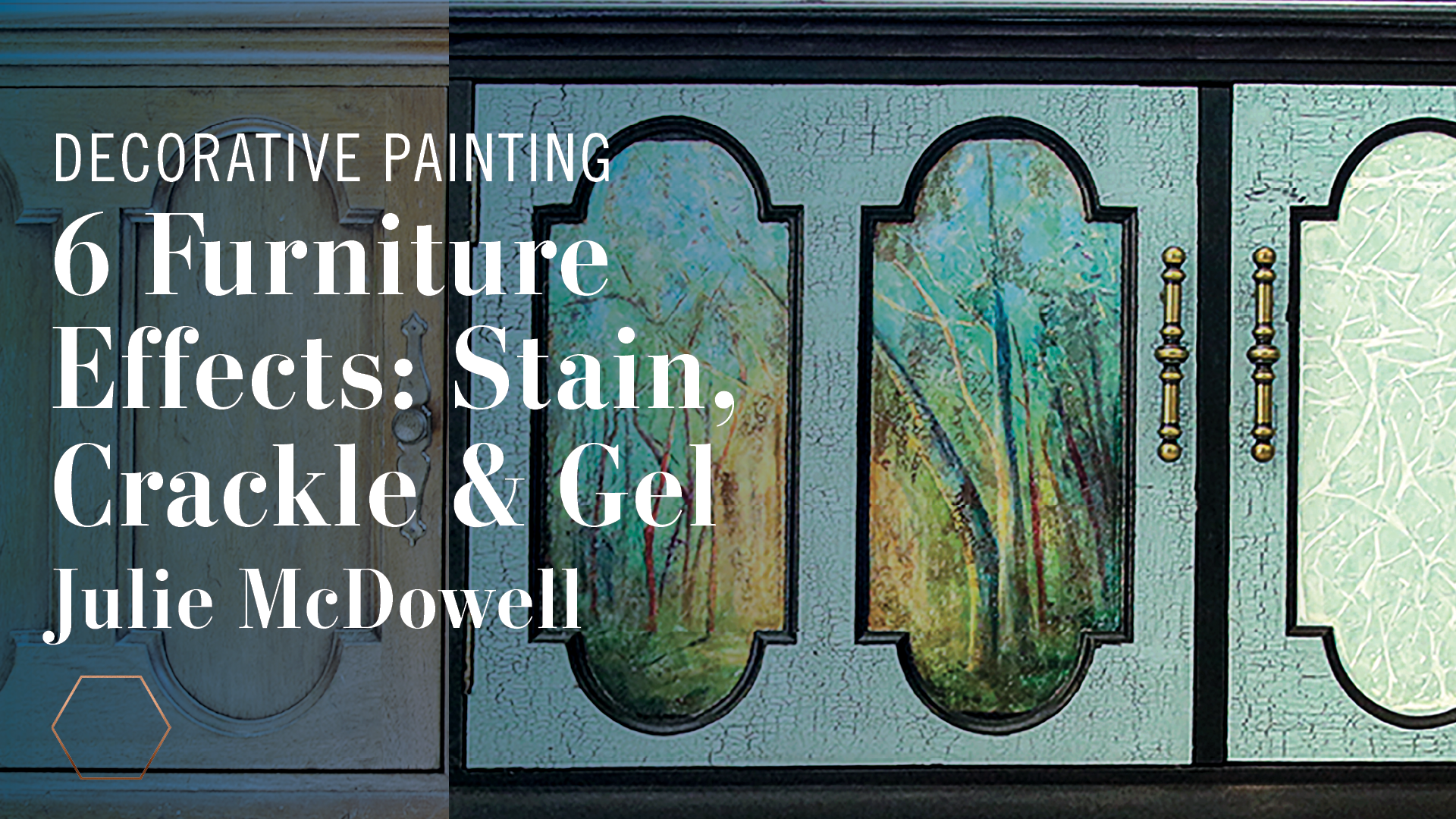 6 Beginning Decorative Effects for Furniture
A Collection of Decorative Effects for Furniture.
Approx Time: 50 minutes
Bundle & Save on Furniture Paint Techniques
 Three Informative, Inspiring Classes to Expand the Skills and Portfolio of Every Furniture Painter 
Looking for new ways to enhance your furniture art in a unique and distinctive manner? Learning and using pro paint techniques can help elevate a furniture piece into a work of art. You can recreate these versatile finishes to help create the look you desire. There are a few factors to consider for a professional look. You may be wondering: 
What supplies do I need? 
Can I learn several furniture refinishing and painting techniques to add to my services? 
How do I use these furniture techniques in creative ways? 
How do I know which colors to put together for my pieces? 
And most importantly, how do I prep and topcoat my projects for durability? 
The ability to refinish furniture is a great skill to help build your decorative painting portfolio. You may have a client that would like a favorite, yet dated, piece renewed. Others would like to refresh their bath or decorative cabinets in a truly unique way or restore with a bohemian yet elegant flair. The courses included in this bundle will show several different examples of using signature paint techniques to produce individual finishes that transform your furniture art project. 
Whether creating for yourself, or working with clients and designers, there's no time for quick YouTube videos or Pinterest fails – you need to know how to provide a professional, successful look. 
This Bundle includes the following online courses: 
1. Create Watercolour Textures on Furniture 
2. 6 Beginner Decorative Effects for Furniture – Includes Colour Crackle, Image Transfers with Clear Crackle, Buried Stenciling, Frottage, and Embossed Tissue Stenciling 
3. Preparing Furniture for Painting 
Here's what the three classes cover. 
By the end of this course, students will learn several beautiful beginner furniture painting techniques to help create custom and unique furniture pieces. You'll be able to put together the right tools and supplies for a successful project. You'll know how to: create embossed looks with plaster, use crackles effectively, transfer images to your substrate, create various stenciling techniques, and more. You'll learn about colour theory by using the colour wheel to understand the blending of colors. You'll understand what products are best for creating the decorative furniture finishes and what paints are best to blend to create the unique looks. You'll learn how to layer and pair your chosen hues and techniques to customize your project. 
These courses are for you if: 
You want to learn how to create furniture finishes, but you aren't sure where to begin. 
You don't have any experience with furniture finishes, but you're excited to learn! 
You are familiar with furniture finishes and are looking for techniques that give a unique and beautiful look. 
You want to build your portfolio by adding a furniture techniques for the right residential, commercial or hospitality client. 
You're looking for a fun and transformative creative outlet, or to design and decorate for your own home.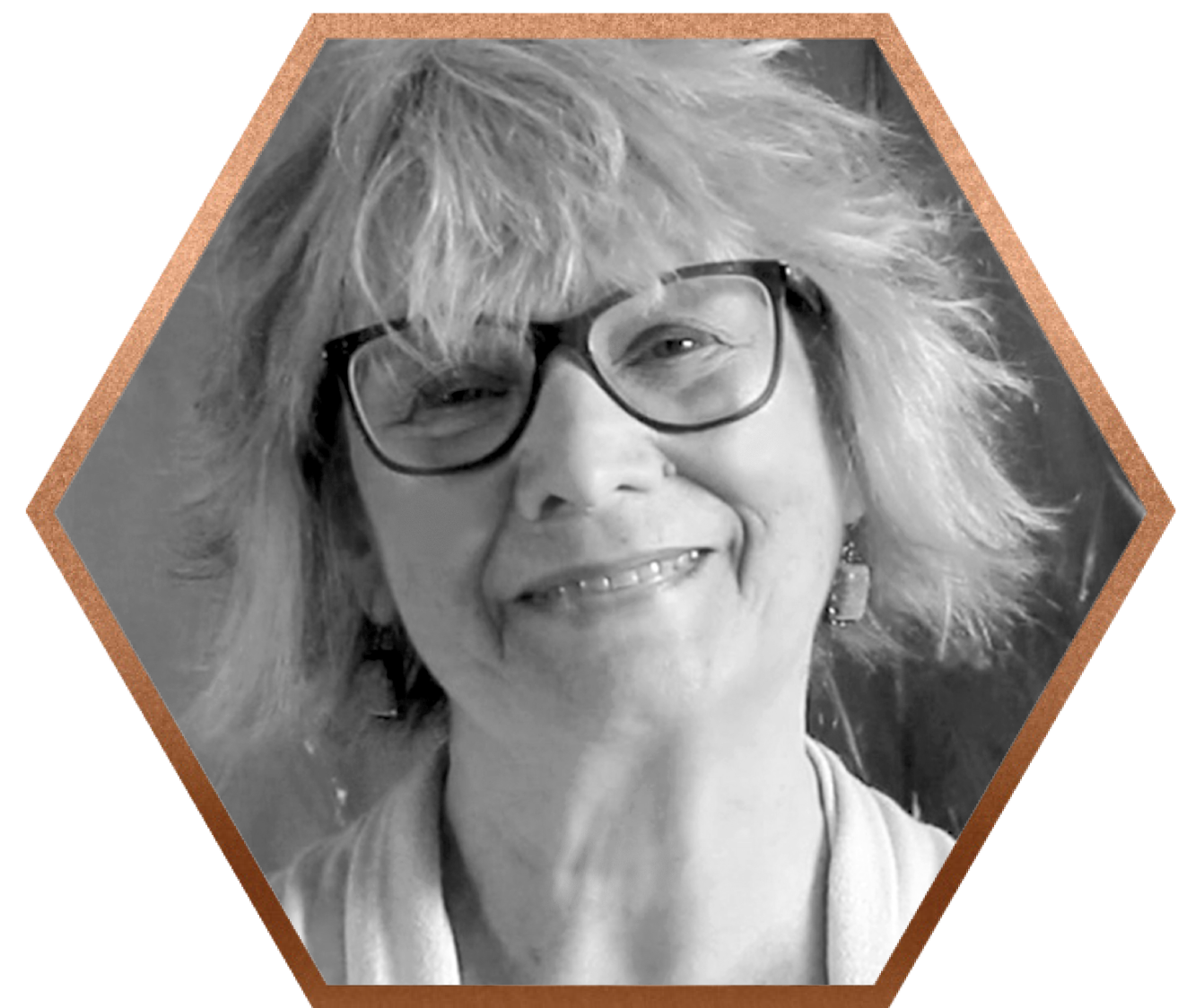 Hi, I'm Your Instructor, Julie McDowell
Artist Julie McDowell shares her complete guide to prepare furniture for painting. Plus, she'll share the one thing NOT to do when you are ready to start. Follow along with her process and ensure the success and durability of your furniture update. 
Julie was always a lover of art but it was only after her youngest daughter started school that she picked up a paintbrush for the first time. Initially a water-colourist she discovered art's tremendous versatility through a series of courses and went on to study Fine Art at Lancaster University in England. In 2015, Julie discovered the community of Decorative Furniture Artists. With decades of experience and widely transferable skills, she was soon identified as an industry leader and influencer and has travelled all over North America inspiring others at corporate events.
Happy Students Are Buzzing




"Very much enjoyed Julie's instructions. She presents clearly and simply, making her instructions easy to follow. The results are gorgeous." 
- Annette
"So many possibilities to take my furniture projects to the next level. Excited to purchase some acrylics and give this stenciling a try. Thanks Julie, you explain everything so clearly." 
- Teri
"Excellent presentation and instruction. Really clear and useful steps. I feel I learnt a lot in a short time and it was enjoyable." 
- Christina
"Thank you so much for this course! I have learned so much. One of the best courses I have done actually! I am very excited to try these techniques!" 
- Charlene


"Julie…nudged me outside of my creative comfort zone, introduced me to a world of painting techniques, tools, color palettes, and creative inspiration. I have always been in awe of her talent, her generosity, and her heart. Without her, I would not be where I am as a creative. She is a true treasure within the artist community." 
- Stacey
Frequently Asked Questions
What if I've never worked with furniture before? 
Then these classes are perfect for you! The courses are intended for total beginners or anyone interested in a comprehensive beginner's guide to decorative effects for furniture finishing. 
What if I'm not very artistic? 
We'll walk you through the finishes, and these don't require any special artistic skills or perfect hand strokes as they are easy techniques to learn for refinishing furniture. If you are artistic, there are plenty of opportunities to get creative, but anyone can take these courses and end up with professional looking furniture pieces. 
How long do I have access to the three courses? 
After enrolling, you have unlimited access across any and all devices you own. 
When do the courses start and finish? 
The courses start now and never end! They are completely self-paced online courses - you decide when you start and when you finish. 
Can I really take each entire course in one afternoon? 
You can! BUT, we do recommend buying your supplies and materials ahead of time, or even following along and practicing stencil techniques on sample boards or test furniture pieces if you can. 
What if I am unhappy with the courses? 
We would never want you to be unhappy! If you are unsatisfied with your purchase, contact us in the first 30 days and we will give you a full refund.