How to Master Painted Wall Patterns
The Ultimate Guide to Becoming an Allover Wall Pattern Pro for Yourself and Clients
Stenciling any surface can feel intimidating, and it's frustrating figuring out where to start. There's more to stenciling than just having a stencil and adding paint! There are many factors to consider for a professional, beautiful look for yourself and your clients – especially when creating an allover, wallpaper look. You may be wondering:
What supplies do I need?
How do I work with a client and design concepts for them?
How do registration marks work?
Should I start stenciling in the middle of wall and work out?
How do I stencil around corners, light fixtures, and tough areas?! 😢
How do I work with both one and two-layer stencils?
And most of all....how do I give myself the tools for success for creating a professional look for my clients?
Stenciling is a great way to add visual interest to a space through pattern and color. You may want a creative outlet, and stenciling for clients sounds like a fun way to make additional income. Or you may be a painter looking to add this lucrative technique to your service offerings. You may also be a decorative artist who would like to add gorgeous patterns on top of your finishes. When working with clients and designers, there's no time for quick YouTube videos or Pinterest fails – you need to know how to provide a professional, successful look for them and build your project portfolio as well.
Cynthia Davis has been working over 30 years, both teaching and creating with stencils, as well as owning a beautiful allover stencil design company, Wallovers. She's been asked about it so often that she decided to create this course to share with you.
Here's what we'll cover.
By the end of this course, students will be confident stencil applicators and can add this technique as a lucrative service to clients. You'll be able to put together the right tools and supplies for a successful project. You'll know how to build your portfolio, meet with clients, and create concepts for them. You'll also learn the proper technique to prep a room for stenciling, use the stencils for a gorgeous allover wallpaper look, and how to work as a team with a helper. You'll learn how to troubleshoot the most common challenges that come up, such as fixing a design when registrations don't line up, working around corners and light fixtures, ensuring a seamless look along the ceiling line, and repairing a stencil. Lastly, we'll provide extra pro tips gleaned from 30 years of stenciling experience to help with any challenges that come up during a project.
This course is for you if:
You want to learn how to stencil professional-level allover pattern designs, but you aren't sure where to begin.
You don't have any experience stenciling, but you're excited to learn!
You're looking for a fun and transformative creative outlet.
You're wanting to add a lucrative technique to your painting services, and need to know everything from prep work to leaving the client happy.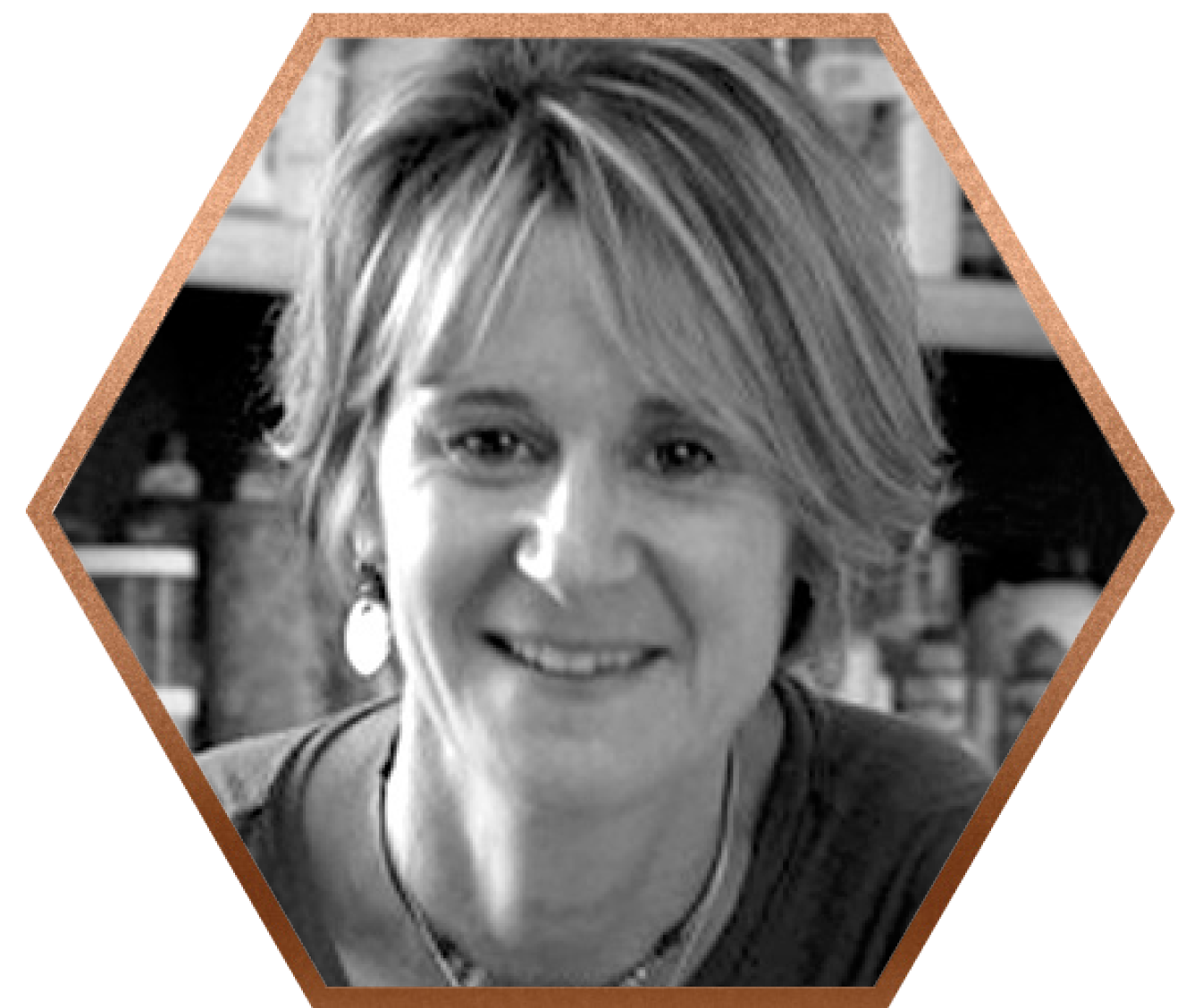 Hi, I'm Your Instructor, Cynthia Davis
Allover stencils repeat creating a pattern that looks just like wallpaper. Having the skills to design and execute these patterns can put an artist a cut above others and increase business! In this 12 lecture class you will learn everything necessary to successfully complete an "Allover" stencil project on a full room. This course will take you through the basics of Allover Stenciling and then cover concept design, understanding how patterns repeat, getting around corners and obstacles and completing ceilings. You will also learn advanced techniques such as stenciling double layer stencils and creating drop shadow dimensional affects. Cynthia provides professional tips from her 30 years of painting experience that is not available anywhere else. This course will save you time and money by troubleshooting most of the problems that can arise when doing an allover stencil project so they can be avoided! Whether a seasoned professional or new to painting, this professional course will take the fear out of tackling an Allover stencil and give you the confidence to grow your business.
Happy Students Are Buzzing
VERY NICE coverage of all things needed.
- Robin
Frequently Asked Questions
What if I've never stenciled before?
Then this class is perfect for you! This course is intended for total beginners or anyone interested in a complete guide to allover stenciling basics or adding allover stenciling to their decorative painting practice, all in one place.
What if I'm not very artistic?
We'll walk you through using a one and two-layer allover stencil, and these don't require any special artistic skills or perfect hand strokes. If you are artistic, there are plenty of opportunities to get creative, but anyone can take this course and end up with professional looking stenciled surfaces.
How long do I have access to the course?
After enrolling, you have unlimited access across any and all devices you own.
When does the course start and finish?
The course starts now and never ends! It is a completely self-paced online course - you decide when you start and when you finish.
Can I really take this entire course in one afternoon?
You can! BUT, we do recommend buying your supplies and materials ahead of time, or even following along and practicing stencil techniques on sample boards if you can.
What if I am unhappy with the course?
We would never want you to be unhappy! If you are unsatisfied with your purchase, contact us in the first 30 days and we will give you a full refund.