Create Allover Wall Patterns: Revive Collection
An Inspiring Collection of 3 Allover Wall Pattern Techniques
Bold patterns paired with vibrant hues, such as gemstone colors and jewel tones, bring a fresh, sophisticated feel to any space. These saturated stencil finishes add a vibrant energy to both your portfolio and your projects. The lush colors, patterns, and textures help create gorgeous allover wallpaper-like designs – and each of these 3 finish techniques can be customized for any design style and using a near endless color palette. There are many factors to consider for a professional, beautiful look for yourself and your clients, especially when creating vibrant stencil designs. You may be wondering:
What supplies do I need?
What kind of color combinations should I use?
Are these finishes hard to create?
What kind of spaces and surfaces are these finishes perfect for?
And most of all....how do I give myself the tools for success for creating a professional look for my clients?
Allover stencil patterns allow you to create the look of wallpaper with no seams and use your favorite custom color combinations. You may be a painter looking to add these lucrative techniques to your service offerings. You may also be a decorative artist who would like to continue to build their portfolio with lush, stunning finishes. You may also just want to bring energizing, healing colors and patterns to your own home. Whether creating for yourself, or working with clients and designers, there's no time for quick YouTube videos or Pinterest fails – you need to know how to provide a professional, successful look.
Cynthia Davis has been working over 30 years, both teaching and creating with stencils, as well as owning a beautiful allover stencil design company, Wallovers. She's been asked about it so often that she decided to create stenciling courses to share with you.
Here's what we'll cover.
By the end of this course, students will be able to create 3 stunning wallpaper-like finishes and add these portfolio-building techniques as lucrative finish options for clients. You'll learn three different finishes using saturated and rich teals, blues, magentas, gold leaf, metallics, and more. You'll be able to put together the right supplies and be guided step by step through each of the finishes, with top tips for each look. You'll also learn surprising techniques that add a more layered and complex look to your final results, without a lot of work. Lastly, we'll provide extra pro tips gleaned from 30 years of stenciling experience to help make your project more successful.
This course is for you if:
You want to learn how to stencil professional-level allover pattern finishes, but don't know where to begin.
You don't have any experience stenciling, but you're excited to learn!
You're looking for a fun and transformative creative outlet.
You are looking to learn allover wallpaper-like finishes to help build your decorative painting portfolio.

You're wanting to add a lucrative technique to your painting services.
One Technique, Three Styles
Learn these 3 finishes using the allover stencil technique.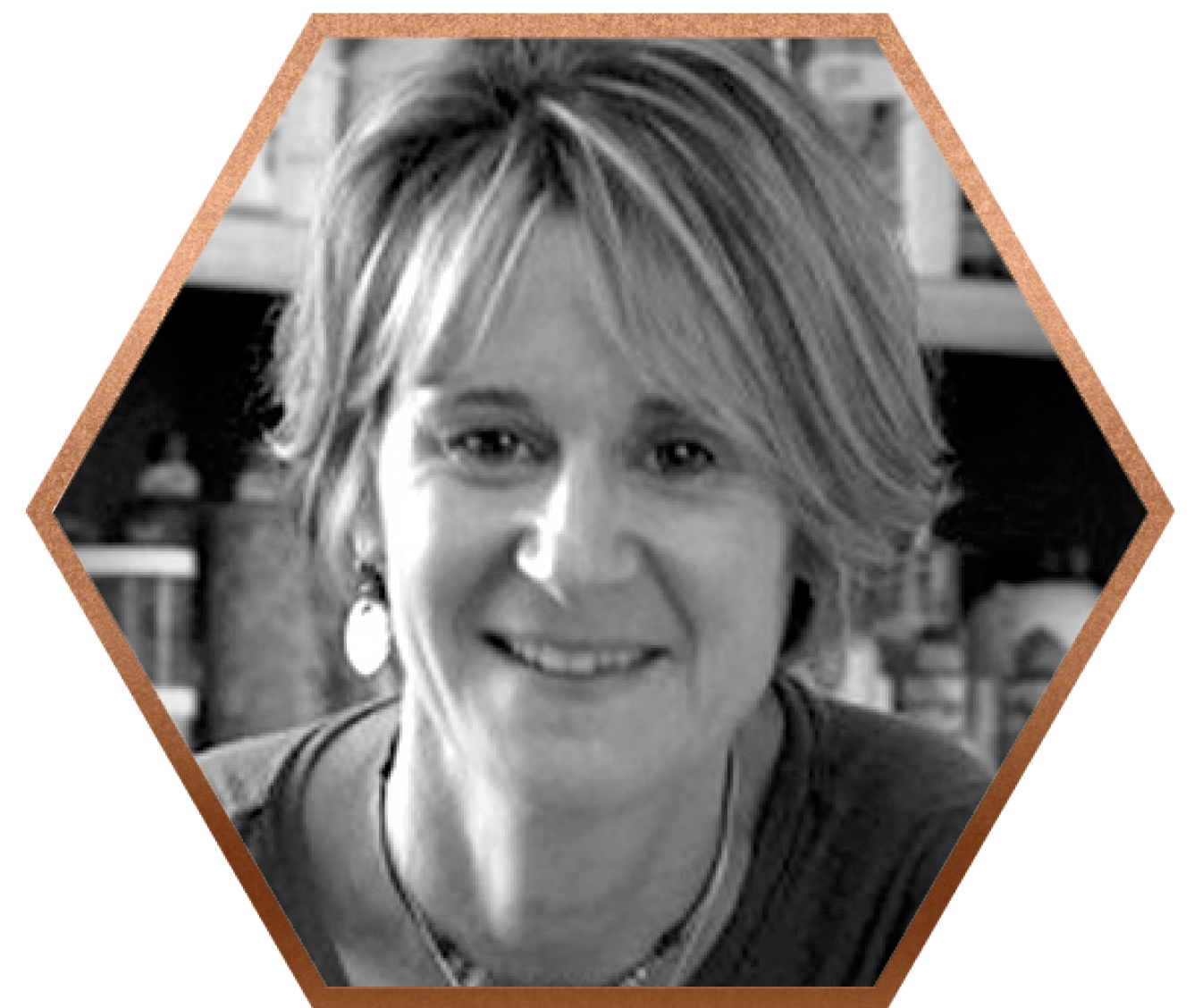 Hi, I'm Your Instructor, Cynthia Davis
Take a class that will teach you painted finishes that look just like wallpaper with designs and colors to bring out inner fire and energy. Bring the healing power of saturated, energetic colors to your portfolio and projects. In this class you will complete three different "wallpaper-like" designs using saturated and rich teals, blues, magentas, gold leaf and more. Using "Allover", repeating pattern stencils students will learn to create finishes that "WOW" taking pattern and color inspiration from around the world. Bring new personality to your spaces and portfolio and create finishes that make people want to stay, observe and take in the energy around them. This class will help you to bring innovation and healing electricity to your portfolio and life.
Happy Students Are Buzzing


"What an awesome experience! Cynthia's knowledge of stenciling is invaluable but what really helped my business is that her finishes are double duty; you can sell the whole sample or just the base finish as is for your budget-minded clients."
-Beth
"Thank you so much...my samples are gorgeous!"
-Karen