Bundle Includes 3 Top Courses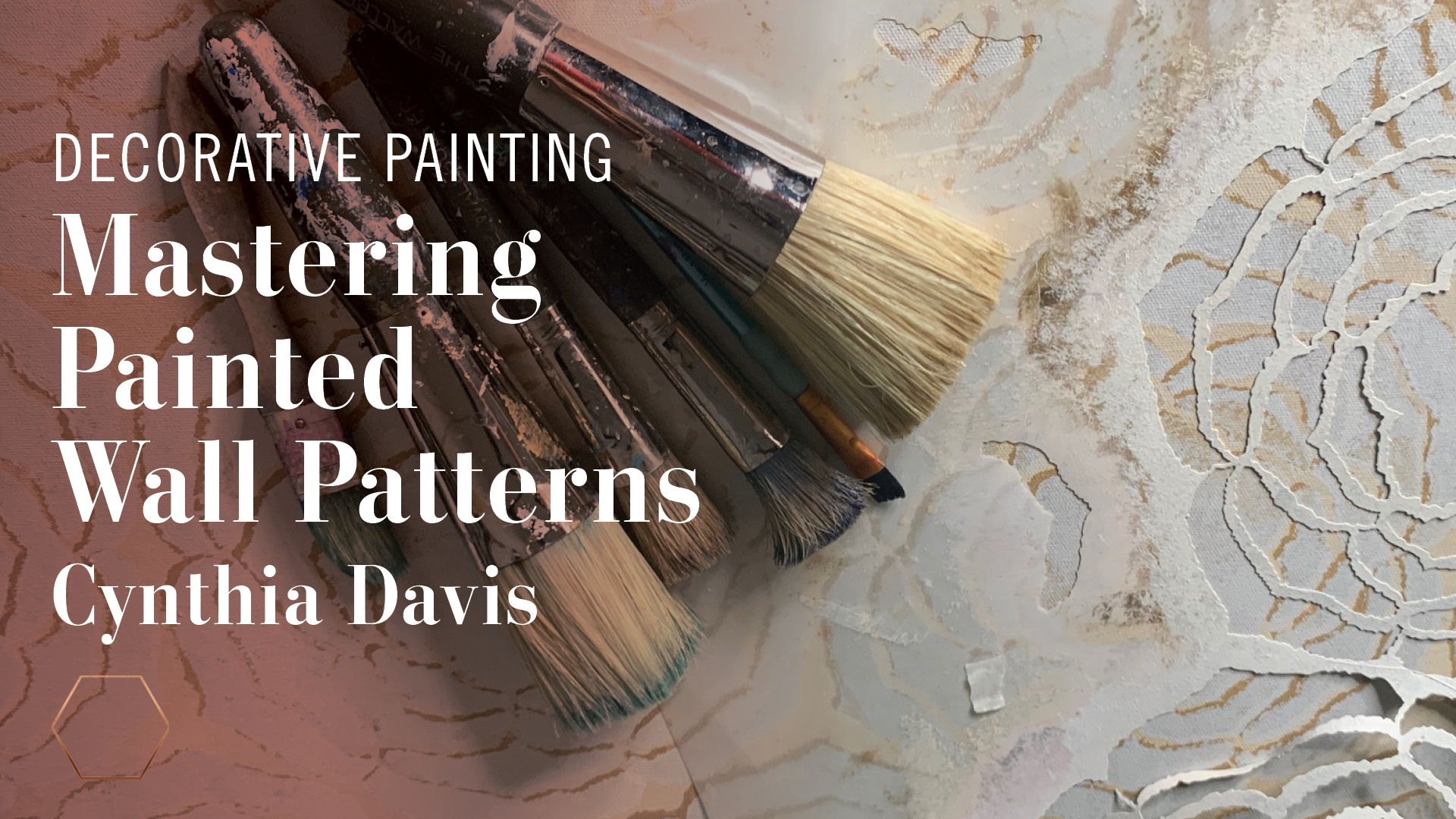 How to Master Painted Wall Patterns
The Ultimate Guide to Becoming an Allover Wall Pattern Pro for Yourself or Your Clients
Approx Time: 90 minutes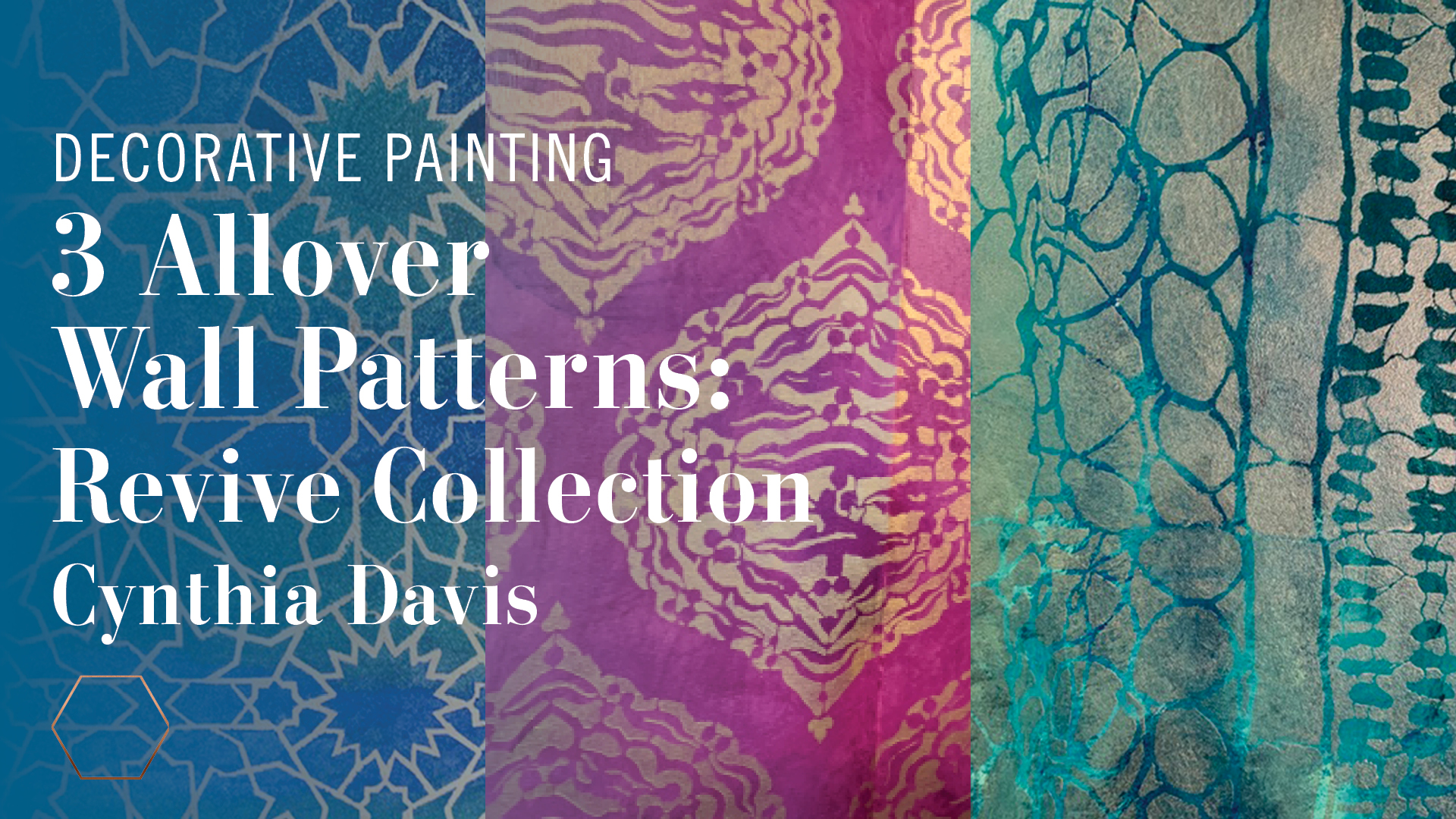 Create Allover Wall Patterns: Revive Collection
An Inspiring Collection of 3 Allover Wall Pattern Techniques
Approx Time: 60 minutes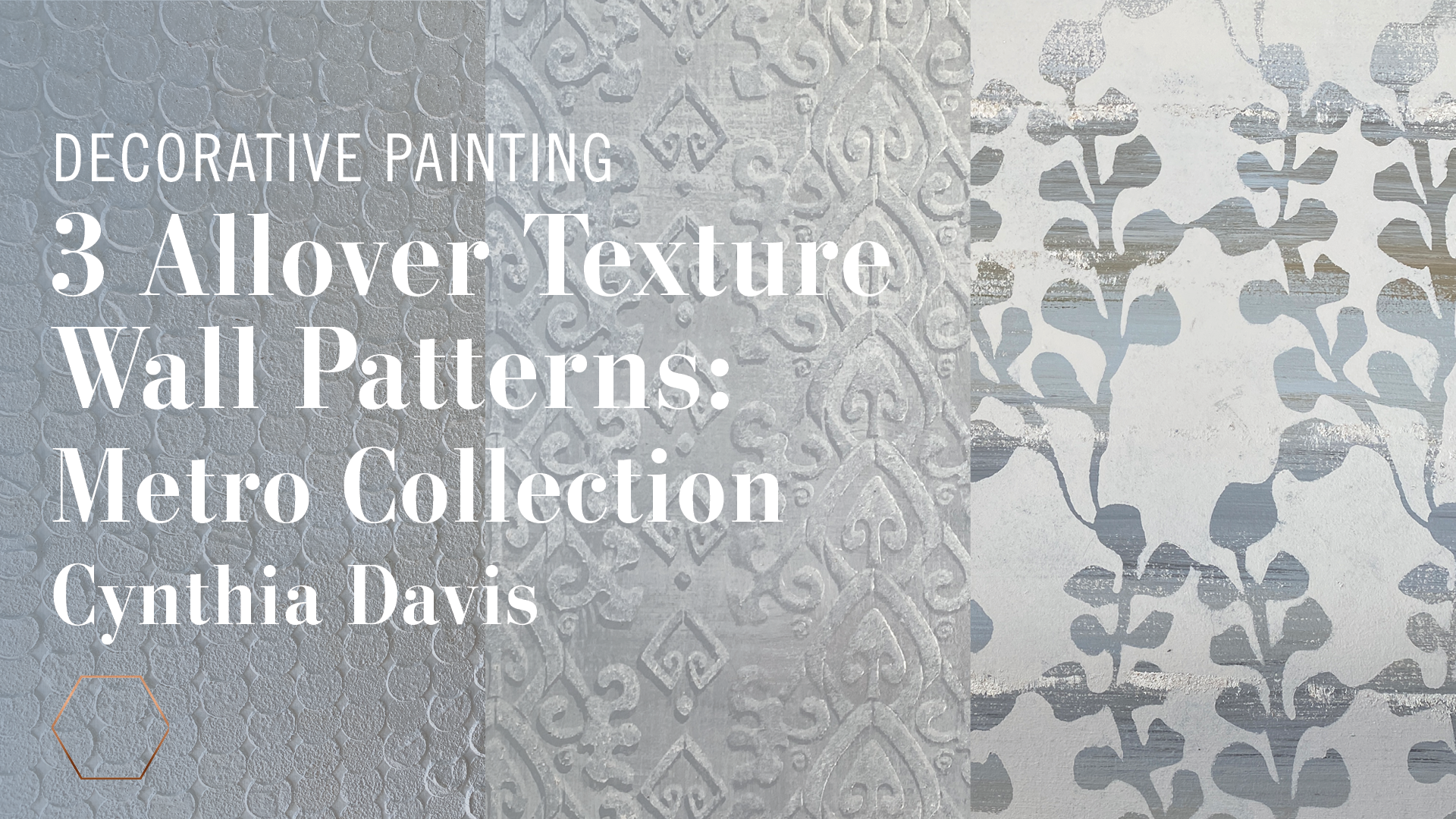 Create Allover Texture Wall Patterns: Metro Collection
An Inspiring Trio of Allover Wall Patterns featuring Organic Looking Textures with Neutral Colors
Approx Time: 70 minutes
Bundle & Save on Top Allover Wall Patterns
Three Essential Classes to Expand the Skills and Portfolio of Every Decorative Painter
Allover stencil patterns allow you to create the look of wallpaper with no seams while using your favorite custom color combinations. You may be a painter looking to add these lucrative techniques to your service offerings. You may also be a decorative artist who would like to continue to build their portfolio with stunning finishes. You may also just want to bring patterns to your own home. Whether creating for yourself, or working with clients and designers, there's no time for quick YouTube videos or Pinterest fails – you need to know how to provide a professional, successful look. 
This Bundle includes the following online courses: 
1. How to Master Painted Wall Finishes 
2. Create Allover Patterns: Revive Collection 
3. Create Allover Texture Wall Patterns: Metro Collection 
Here's what the three classes cover. 
By the end of this three-course bundle, students will be able to create stunning wallpaper-like finishes and add these portfolio-building techniques as lucrative finish options for clients. You'll be able to put together the right supplies and be guided step by step through each of the finishes, with top tips for each look. You'll learn how to troubleshoot the most common challenges that come up and learn valuable techniques including, stenciling with negative weed stencils, troweling, overlaying patterns, embossing raised designs, and using drop shadows to create dimensional and modern designs. You'll also learn surprising techniques that add a more layered and complex look to your final results, without a lot of work. Lastly, you'll know how to build your portfolio, meet with clients, and create concepts for them. 
These courses are for you if: 
You want to learn how to stencil professional-level allover pattern finishes using several different mediums, but don't know where to begin. 
You don't have any experience stenciling, but you're excited to learn! 
You're looking for a fun and transformative creative outlet, or to design and decorate your own home. 
You are looking to learn allover wallpaper-like finishes to help build your decorative painting portfolio. 
You're wanting to add lucrative techniques to your painting services. 
You're looking to expand your sample portfolio with both colorful and neutral finishes.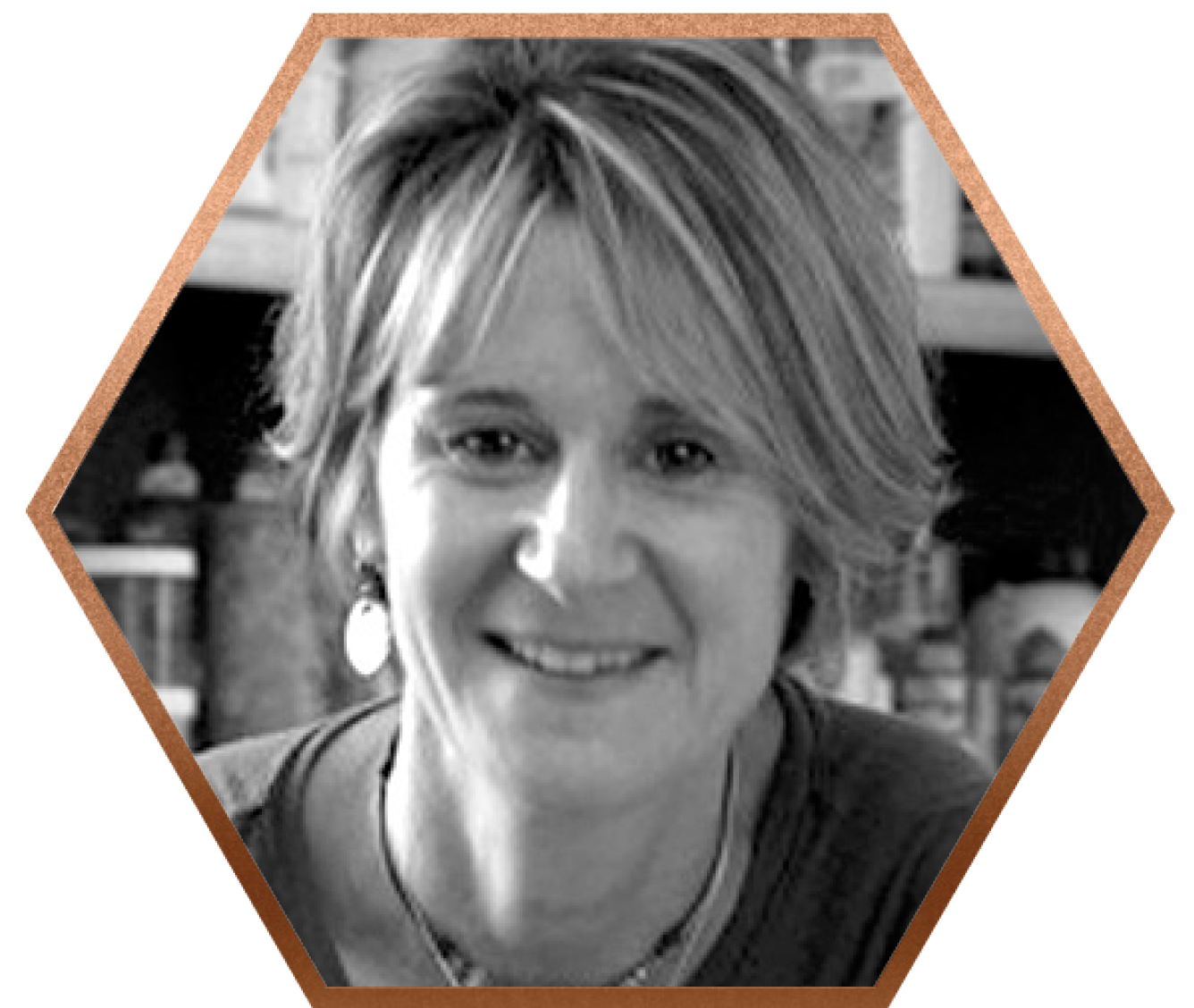 Hi, I'm Your Instructor, Cynthia Davis
Decorative Finishes are custom made for each individual client, can be created in infinite colors, and each decorative paint project is one of a kind. Still not convinced? Decorative Artist and Stencil Designer Cynthia Davis shares her Top 10 reasons why painted finishes are superior to wallpaper.
Cynthia Davis has been working over 30 years, and has a Bachelor of Arts Degree from the University of Vermont. Cynthia has taught decorative painting at design studios across the US, and has traveled to France, Italy, Morocco and Kenya to work with design teams to faux paint a Chateaux, a guest home, village school and churches. She is also the co-founder of Wallovers, offering over 65 "allover" stencil designs, "the topper" and the "Wallbuster" stencil brush.  
Happy Students Are Buzzing


"Cynthia always keeps up with design trends. Her classes are dynamic and amongst my favorites!"
- Reynaldo
"VERY NICE coverage of all things needed."
- Robin
"If you take Cynthia's class it will be an investment in your portfolio. Cynthia openly shares so much in her classes, not just on topic but on a broad range since she has been working in the field so long." 
- Patty
Frequently Asked Questions
What if I've never stenciled before? 
Then these classes are perfect for you! The courses are intended for total beginners or anyone interested in a complete guide to allover stenciling basics or adding allover stenciling to their decorative painting practice, all in one place.
What if I'm not very artistic? 
We'll walk you through using a one and two-layer allover stencil and more, and these don't require any special artistic skills or perfect hand strokes. If you are artistic, there are plenty of opportunities to get creative, but anyone can take these courses and end up with professional looking stenciled surfaces. 
How long do I have access to the three courses? 
After enrolling, you have unlimited access across any and all devices you own. 
When do the courses start and finish? 
The courses start now and never end! They are completely self-paced online courses - you decide when you start and when you finish. 
Can I really take each entire course in one afternoon? 
You can! BUT, we do recommend buying your supplies and materials ahead of time, or even following along and practicing stencil techniques on sample boards if you can. 
What if I am unhappy with the courses? 
We would never want you to be unhappy! If you are unsatisfied with your purchase, contact us in the first 30 days and we will give you a full refund.