Create Allover Texture Wall Patterns: Metro Collection
An Inspiring Trio of Allover Wall Patterns featuring Organic Looking Textures with Neutral Colors
When it comes to making an entrance, dimensional, patterned finishes can be the secret weapon of any elegant space. The inspired home can tell a beautiful story with sumptuous neutral colors and organic textures that are anything but boring. The easy and laid back neutral colors, patterns, and textures help create gorgeous allover wallpaper-like designs – and each of these 3 finish techniques can be customized for any design style and using a near endless color palette. There are many factors to consider for a professional, beautiful look for yourself and your clients, especially when creating stencil designs with subtle finesse. You may be wondering: 
What supplies do I need? 
What kind of neutral and metallic color combinations should I use? 
How do I texture walls with paint and pattern? 
How do you shadow a stencil or create a drop shadow effect? 
Are these finishes hard to create? 
What spaces and surfaces are these finishes perfect for? 
And most of all....how do I give myself the tools for success for creating a professional look for myself and my clients? 
Allover stencil patterns allow you to create the look of wallpaper with no seams while using your favorite custom color combinations. You may be a painter looking to add these lucrative techniques to your service offerings. You may also be a decorative artist who would like to continue to build their portfolio with stunning finishes. You may also just want to bring neutral, elegant, and peaceful colors and patterns to your own home. Whether creating for yourself, or working with clients and designers, there's no time for quick YouTube videos or Pinterest fails – you need to know how to provide a professional, successful look. 
Cynthia Davis has been both teaching and creating with stencils for over 30 years, as well as owning a beautiful allover stencil design company, Wallovers. She's been asked about it so often that she decided to create stenciling courses to share with you. 
Here's what we'll cover. 
By the end of this course, students will be able to create 3 stunning wallpaper-like finishes and add these portfolio-building techniques as lucrative finish options for clients. You'll learn three different finishes using a gorgeous neutral palette of whites, off-whites, silvers, grays, golds, organic textures, and more. You'll be able to put together the right supplies and be guided step by step through each of the finishes, with top tips for each look. You'll learn valuable techniques including stenciling with negative weed stencils, troweling, overlaying patterns, embossing raised designs, and using drop shadows to create dimensional and modern designs. You'll also learn surprising techniques that add a more layered and complex look to your final results, without a lot of work. Lastly, we'll provide extra pro ideas for creating canvas fine art pieces with the techniques learned. 
This course is for you if: 
You want to learn how to stencil professional-level allover pattern finishes using textures, but don't know where to begin. 
You don't have any experience stenciling, but you're excited to learn! 
You're looking for a fun and transformative creative outlet, or to design and decorate your own home. 
You are looking to learn allover wallpaper-like finishes to help build your decorative painting portfolio. 
You're wanting to add a lucrative technique to your painting services. 
Three NEW Techniques to Add to Your Portfolio
Learn these 3 finishes using the allover stencil technique.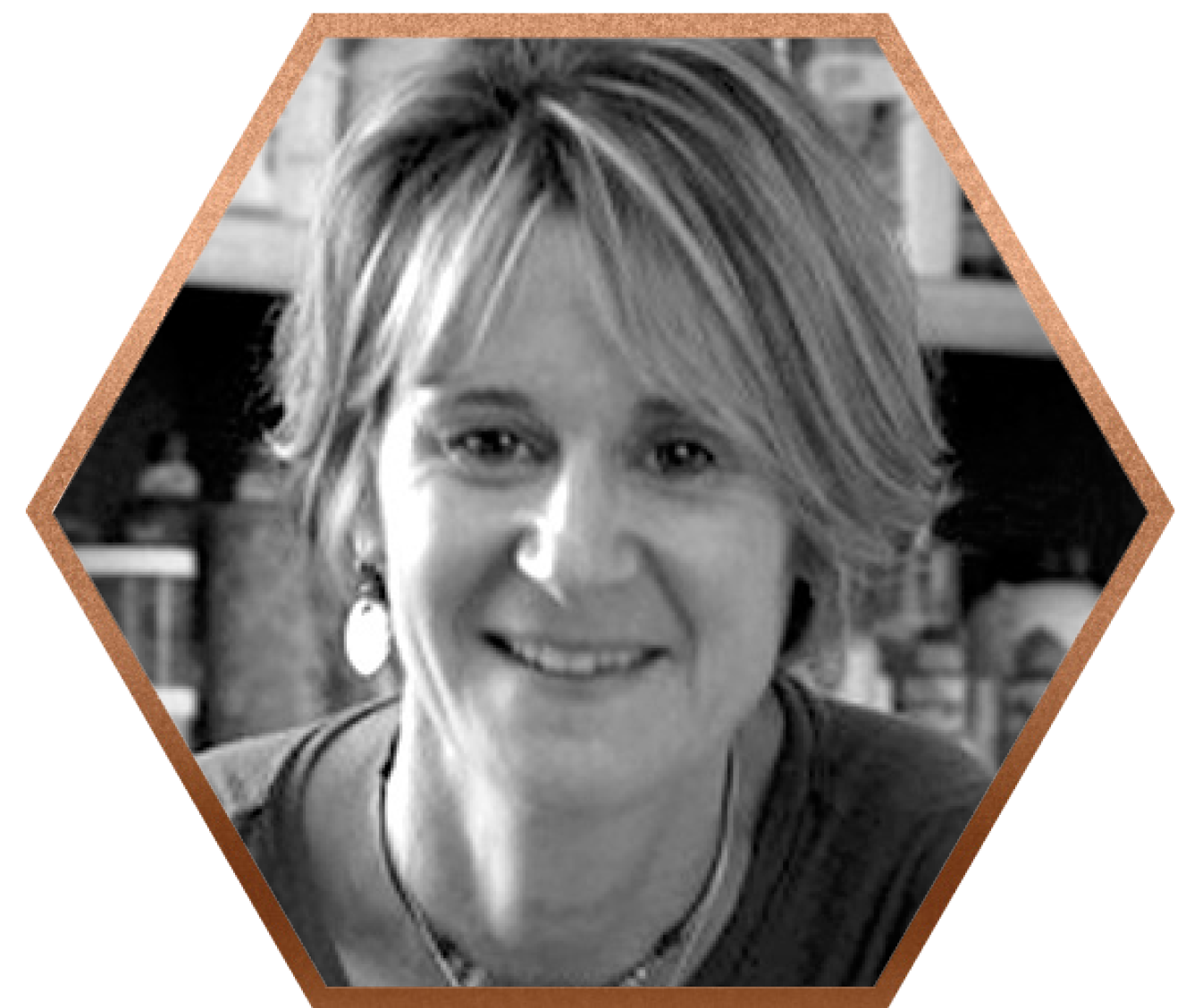 Hi, I'm Your Instructor, Cynthia Davis
Take a class that will teach you painted finishes that look just like wallpaper with designs and colors to bring out inner fire and energy. Bring the healing power of saturated, energetic colors to your portfolio and projects. In this class you will complete three different "wallpaper-like" designs using saturated and rich teals, blues, magentas, gold leaf and more. Using "Allover", repeating pattern stencils students will learn to create finishes that "WOW" taking pattern and color inspiration from around the world. Bring new personality to your spaces and portfolio and create finishes that make people want to stay, observe and take in the energy around them. This class will help you to bring innovation and healing electricity to your portfolio and life.
Happy Students Are Buzzing


"GREAT finishes!" 
- Leticia


"Your class was one of the best classes I have ever taken…I came away with the confidence and ability to transform paint into the look of wallpaper with ease and with so many ideas, techniques and information that I have been able to stay busy." 
- Angie
Free Community Access
All registered students will be invited to join The Paint Hive's private Community. Here are 10 reasons to join the community: 
1. Get your questions answered by fellow creatives & Instructors 
2. Expand your network and make friends with ambitious creatives 
3. Access to exclusive Events and Live Workshops to help grow your business 
4. Get feedback on any project or question in our Chat and Share forum 
5. Grow your business with upcoming new features 
6. Meet your fellow students in your respective private Instructor Studios 
7. Access an ever-expanding Content Library to help you grow exponentially 
8. Save money with sales and discounts 
9. Be a part of an industry-focused Book Club Chat 
10. Use the community as an asset to help upskill your creative business 
Frequently Asked Questions
What if I've never stenciled before? 
Then this class is perfect for you! This course is intended for total beginners, and anyone interested in learning beautiful and dimensional stencil finishes for their home, or adding allover stenciling techniques to their decorative painting practice, all in one place. 
What if I'm not very artistic? 
We'll walk you, step by step, through creating 3 beautiful finishes. If you are artistic, there are plenty of opportunities to get creative, but anyone can take this course and end up with professional looking stenciled surfaces. 
How long do I have access to the course? 
The course starts now and never ends! It is a completely self-paced online course - you decide when you start and when you finish. 
Can I really take this entire course in one afternoon? 
You can! BUT, we do recommend buying your supplies and materials ahead of time, or even following along and practicing stencil techniques on sample boards if you can. 
What if I am unhappy with the course? 
We would never want you to be unhappy! If you are unsatisfied with your purchase, contact us in the first 30 days and we will give you a full refund.