Large Scale Art for Walls
An Inspiring Guide to Creating Big Art
Artworks provide a beautiful, custom touch to any space. Your artistry can be used to add color, project a feeling, or simply be hung because a client enjoys your work. Finding and creating the perfect canvas art for your client is integral – but what if your client has a large expanse of wall space? What if they need BIG art? You can create these larger works of art, but there are a few factors to consider for a professional and beautiful final product. You may be wondering: 
How do I determine the right size art for walls? 
What products and materials work best as the surface and to paint? 
How do I hang these pieces? 
And most of all....can I really add this as a service for my clients? 
Decorating large blank walls with paint finishes is a key service for artists and decorative painters. The ability to also create fine art pieces adds another option for your potential clients to consider when working with you. Working in your studio with these pieces, you are also able to take a break from field work – including climbing ladders and scaffolds. The benefit of these canvas works is that you can incorporate many of the artisan techniques and finishes you know and apply them to canvas art. Best of all, you are able to customize these pieces for any style home or commercial space. 
Cindy Howard is a partner in the Decorative & Faux Finishes studio since 1998 and has created custom faux finishes and murals for homeowners, designers, businesses, and contractors in the greater Houston, Texas area. As an established fine artist, she has also been creating large works of art for her clients, and she shares her techniques with you learned from her 23+ years of experience in the decorative painting field. 
Here's what we'll cover. 
By the end of this course, students will be able create a large 3-panel work of art. You'll be able to put together the right tools and materials for professional looking pieces. You'll be able to determine the size you need and how to prep, paint and create these big works of art. You'll discover exciting combinations of materials and be inspired to continue to experiment and create with what you have in your studio. Finally, you'll learn how to protect your work for a durable professional finish. 
This course is for you if: 
You want to learn how to create artworks, but you aren't sure where to begin and are excited to learn! 
You're looking to add a versatile and unique artistic service to your creative business, for both residential and commercial projects. 
You're looking to 'get off the scaffold' and offer artworks created right in your studio. 
You're an artist who creates fine art canvas works but would like to create larger scale art pieces. 
You'd like to create big art for your own home. 
You're looking for an exciting, creative outlet.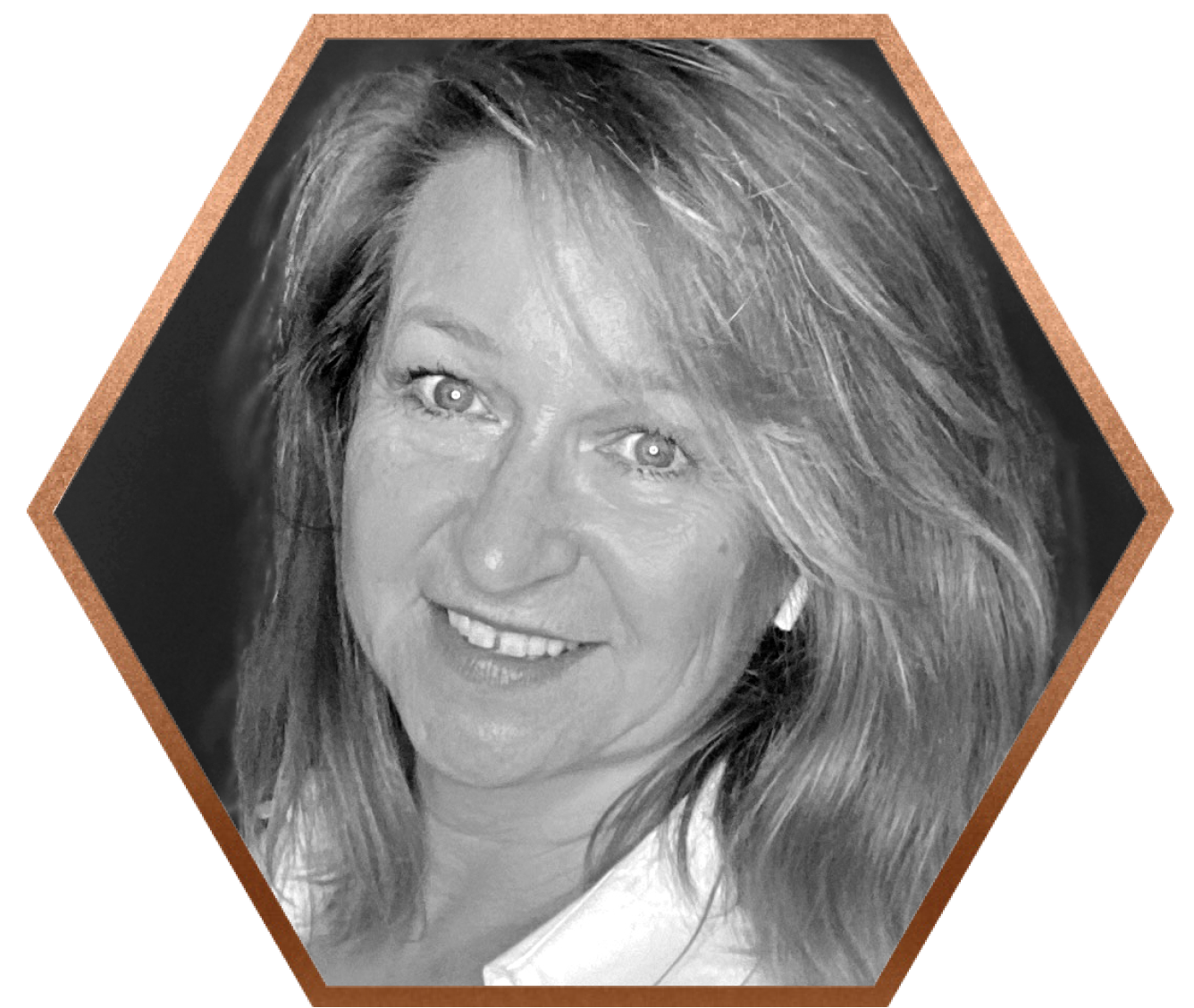 Hi, I'm Your Instructor, Cindy Howard
Having traveled the world as an Air Force brat, many landscapes shaped the creative future for artist Cindy Howard. 
Cindy has studied under master artisans from Norway, France, Italy, Asia and even Sugar Land, Texas, and continues to build her talents through International Artisan conferences and at Glassell School of Art.  She loves to share her joy of art with painters, beginners to professionals.  Ms. Howard has served on the board of directors of IDAL – International Decorative Artisans League.  
As a 2017 participant of the International Decorative Artist Salon, Cindy showed her work in New York City. She shows in exhibits & galleries multiple times yearly and frequently creates custom commission pieces. 
Decorative & Faux Finishes, a professional decorative arts team co-owned by Cindy and her business partner, Dana DeBuck, has been in business since 1998 creating custom, decorative painting and murals for homeowners, designers, corporations and contractors in the greater Houston area and beyond. 
Happy Students Are Buzzing
"Can't wait to dig in! Thank you for sharing your amazing talents!"
- Cari
"You are amazing! Can't wait to try it."
- Tina
"Cindy is just a wonderful artist and teacher. I have really enjoyed her class. "
- Diane
"Cindy Howard is an amazing artist, designer and teacher. Her stunning creativity and work ethic are inspirational. The end product of every project she undertakes leaves people in awe. I was so blessed to have her "virtually" by my side with several projects."
- Robin


"I have had the great opportunity to take several classes from Cindy. She has given me the courage to try new things and the direction needed to complete them."
- Tina
Frequently Asked Questions
What if I've never created big art before? 
Then this course is perfect for you! You will be guided step by step in the creation of your big art pieces. This course is intended for beginners or anyone interested in a guided course on creating large works of art. Of course, if you wanted to, you could easily apply these techniques for smaller art pieces as well! 
What if I'm not very artistic? 
We'll walk you through, step by step, on how to create large scale art. If you are artistic, there are plenty of opportunities to get creative, but anyone can take this course and end up with the techniques to make and paint your own custom 3-panel work of art. 
How long do I have access to the course? 
After enrolling, you have unlimited access across any and all devices you own. 
When does the course start and finish? 
The course starts now and never ends! It is a completely self-paced online course - you decide when you start and when you finish. 
Can I really take this entire course in one afternoon? 
You can! BUT, we do recommend buying your supplies and materials ahead of time, or even following along and practicing the techniques if you can. 
What if I am unhappy with the course? 
We would never want you to be unhappy! If you are unsatisfied with your purchase, contact us in the first 30 days and we will give you a full refund.