Creating a Still Life Painting
Learn to Capture Glass, Ceramic, Fabric, Wood, and Orchid Florals in Your Art
Still life paintings gained importance in the late 16th century and have remained prominent in modern times. The genre focuses on capturing a gathering of ordinary objects in an extraordinary way. Still lifes transcend different art movements and styles and have been created by notable artists such as Caravaggio, Braque, van Gogh, and Cezanne, to name a few. You can gain the confidence to create a still life painting, even if you have no experience and no clue where to start.
You may be wondering: 
How do I know what materials and brushes to use? 
How do I put together the right colour palette? 
Do I need to be an artist?! 
And most of all…Can I really do this – capture glass, fabric, wood, and florals? 
This course is an introduction to still life painting, providing you with a wide variety of materials and surfaces to explore and paint. Painting a still life can be a part of a personal artistic journey, inherently understanding how to draw and paint objects accurately, create good composition, as well as understand light and shadows. You may want to increase your powers of observation for your artworks and murals, capture the essence of realistic light, or simply work on brush strokes and textures to discover your own artistic style. The piece you create in this course may be an artwork for your own home or given as a gift to family and friends. 
As a fine artist, Catherine's technique has evolved from a classical, indirect approach in oil. She uses underpainting and layers of paint and final glazes to create detailed realistic portrayals of her subjects. Catherine's award-winning artistry has been featured in gallery shows and art exhibitions. She's created this course to share and teach the techniques needed for you to gain the confidence to ignite that creative joy of painting. 
Here's what we'll cover: 
By the end of this course, students will be able to create a captivating still life. You'll know how to grid an image and transfer this drawing to your surface. You'll learn about the right colours and mediums, the properties of each, and how to mix them. You'll learn about each step in-depth and watch Catherine as she works. You'll also learn about brush strokes and paint application tips, starting from the rough block-in to the final details. All the steps, including materials, tools, and palette, are fully explained and demonstrated.
Surfaces covered include: 
1. Orchids, stems, and leaves - the floral focal point 
2. Ornamental ceramic pot 
3. Woodgrained tabletop 
4. Glass ball paperweight 
5. Paisley fabric shawl 
The course is designed to take you through a direct painting process, developing the image over 2 - 3 layers, until a saturated, complex layer of colour and texture is developed, resulting in a beautiful still life. 
This course is for you if: 
You want to learn how to paint a still life, but you aren't sure where to begin. 
You don't have any experience painting, but you're excited to learn! 
You're looking for a meaningful and transformative creative outlet. 
You're wanting to add still lifes to your fine art services, and need to know everything from palette to protection.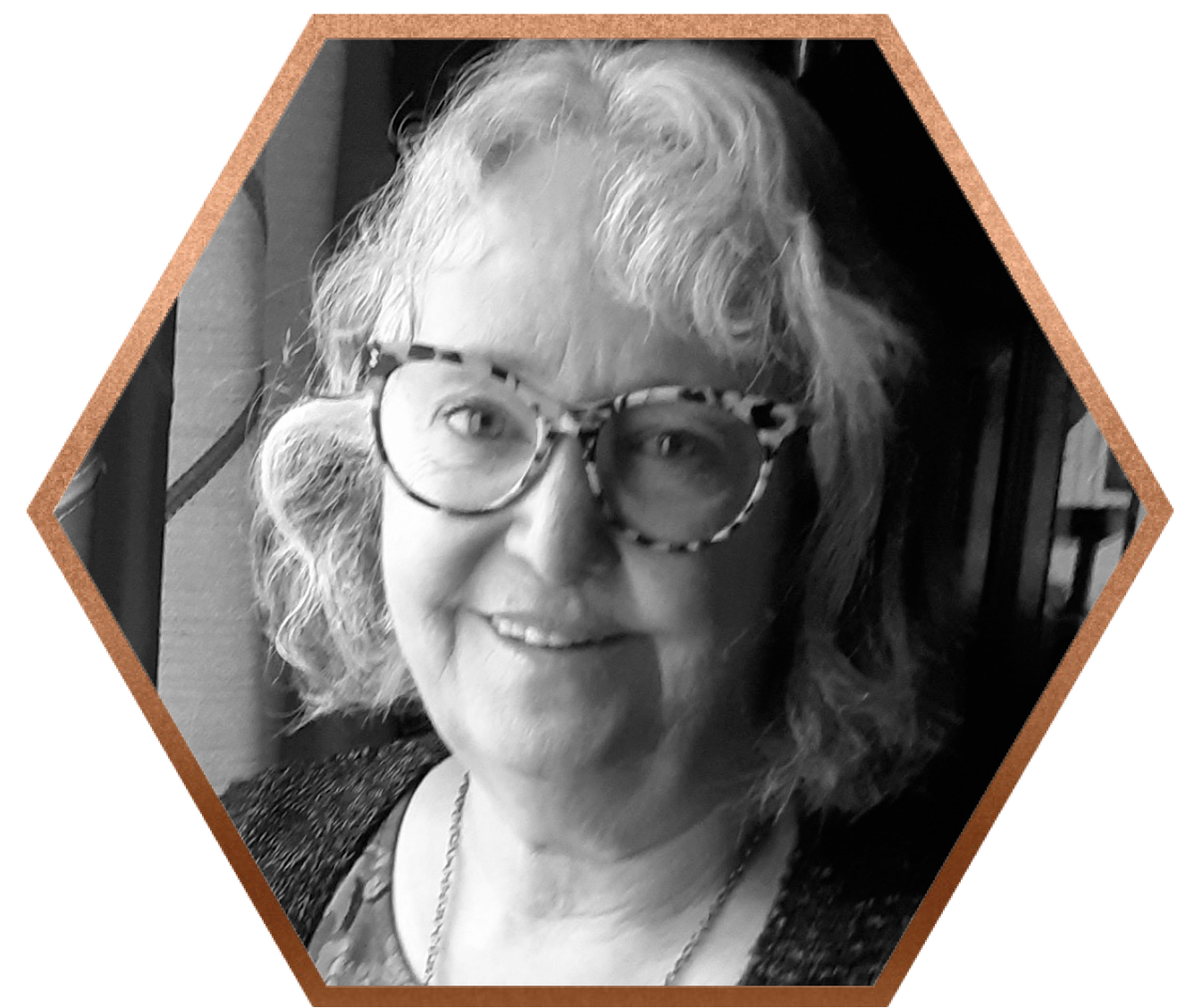 Hi, I'm Your Instructor, Catherine Mills
Catherine studied Biology Sciences at University of Guelph, and then veered left into a career as a decorative painter.
While working at Toronto's Ritins Studio, Catherine helped to complete several high profile projects, such as Windsor Casino, Casa Loma, Pillar and Post, ROM Dynamic Earth, Hockley Valley Resort, and private residences among others. Catherine then transferred her creative skills to fine art, studying with Max Ginsburg, Katharine Stone and David Gluck among others.
Catherine has been a finalist in the still life category in Art Renewal Salon and the Portrait Society of America. Catherine is also a member of The Oil Painters of America, and Ontario Society of Artists. She has taught fine art extensively for the last 10 years and exhibited/sold work in North America and Europe.
Happy Students Are Buzzing
"Cathy is a highly trained realist painter and a great source of information on oil paints and techniques. Her technical knowledge is invaluable and her ability to breakdown steps into easily manageable steps are great for a beginner and for experienced artists who want to learn more. She is very giving with information and also an approachable artist!"
- Marissa
"I have learned a variety of techniques from Catherine. Her knowledge and positive energy is inspirational."
- Rosie
"Catherine…has helped me improve not only my painting skills but also my drawing skills. Catherine looks at artworks at a high level. With Catherine as my teacher, I am now more confident."
- Saumya 
Free Community Access
All registered students will be invited to join The Paint Hive's private Community. Here are 10 reasons to join the community: 
1. Expand your network and make friends with ambitious creatives 
2. Get your questions answered by fellow creatives & Instructors 
3. Access to exclusive Events and Live Workshops to help grow your business 
4. Get feedback on any project or question in our Chat and Share forum 
5. Grow your business with upcoming new features 
6. Meet your fellow students in your respective private Instructor Studios 
7. Access an ever-expanding Content Library to help you grow exponentially 
8. Save money with sales and discounts 
9. Be a part of an industry-focused Book Club Chat 
10. Use the community as an asset to help upskill your creative business 
Frequently Asked Questions
What if I've never painted before? 
Then this class is perfect for you! This course is intended for total beginners or anyone interested in a complete introduction to painting still lifes. 
What if I'm not very artistic? 
We'll walk you through the still life process, step by step. If you are artistic, there are plenty of opportunities to get creative, but anyone can take this course and end up with a beautiful still life painting. 
How long do I have access to the course? 
After enrolling, you have unlimited access across any and all devices you own. 
When does the course start and finish? 
The course starts now and never ends! It is a completely self-paced online course - you decide when you start and when you finish. 
Can I really take this entire course in one afternoon? 
You can! BUT, we do recommend buying your supplies and materials ahead of time, or even following along and practicing the still life techniques as the class happens. 
What if I am unhappy with the course? 
We would never want you to be unhappy! If you are unsatisfied with your purchase, contact us in the first 30 days and we will give you a full refund.