How to Paint a Chinoiserie Mural
Create a Captivating Mural Using a Fresco Secco Technique
Chinoiserie, a French word that translates to "in the style of Chinese", is a beautiful art and design style reflecting Chinese qualities and motifs. It began as a European interpretation and homage to Asian culture and their decorative style and decorative arts. Reflecting several major motifs, such as foo dogs, peacocks, dragons, architecture, and nature, the style holds Asian art and design in high regard. In fact, the first major example of Chinoiserie in history was a small structure in the gardens of Versailles, and the beauty of the handpainted scenes, ceramics, and luxe details prevalent in Chinoiserie paired well with the grand designs of the monarchs and aristocracies of the 17th and 18th centuries. 
The timeless appeal of Chinoiserie, with its roots in European design, continues today. The style loans itself beautifully to modern day interiors and many contemporary designers have incorporated the style in their designs. Artist and Instructor Annie Margarita has created an online course teaching you several tenets of Chinoiserie – handpainted details, natural scenes, and metallics – over a beautiful layered fresco secco (dry fresco) plaster finish. There are many factors to consider for a professional, successful project for yourself and your clients – especially when creating a work of art people will come to love. You may be wondering: 
How do I research and work with concepts for the handpainted elements? 
How do I create the layered plaster finish? 
What type of products should I use for this? 
How do I add the mural elements over my plaster or wall? 
How do I paint the Chinoserie mural itself? 
And most of all...how do I give myself the tools for success for myself and my clients? 
Murals and plaster finishes add visual interest to a space through color, theme and design. You may want a creative outlet, and murals sound like a fun way to make additional income. Or you may be a painter looking to add lucrative decorative paint and plaster techniques to your service offerings. You may be a working artist who'd like to bring these skills to walls, ceilings, or other substrates. When working with clients and designers, you need to know how to provide a professional work of art for them and build your project portfolio as well. 
Annie Margarita is a fourth generation interior designer and decorative painter. Her work ethic and talent pushed her to leadership positions, and she went on to be in and lead crews for Disney, Universal Studios, and many zoos and aquariums throughout the US and Europe. She then started a mural and decorative paint company and earned a degree in Interior Design while focused on walls and colorization. She's been asked about creating murals and plaster finishes so often that she decided to create this beautiful course to share with you. 
Here's what we'll cover. 
By the end of this course, students will feel confident in what Chinoiserie is and how to apply paint and plaster effects to imitate it's style. You'll learn the layering of different finishes to create interesting backgrounds that reflect light and create depth in your work. You'll learn how certain tools are used for different mediums including paint, specialty plasters, and the transfer of patterns. Watching the different ways that paint is used in layering will give you new insight on how to create realistic effects in your murals. You will also learn how to tie all these elements together to paint and plaster and exciting artwork for yourself or a client. Each element of the course, both the Fresco Secco plaster finish and the peacock, peahen, and magnolia tree Mural elements, can be used separately and together for a versatile addition to your portfolio of services. Lastly, we'll provide pro tips throughout the course to ensure a professional finish. 
This course is for you if: 
You want to learn how to create art, but you aren't sure where to begin and are excited to learn! 
You're looking for a fun and transformative creative outlet, or to design and decorate your own home. 
You're looking to 'get off the scaffold' and offer artworks created right in your studio. 
You are looking to learn styled mural and plaster finishes to help build your decorative painting portfolio. 
You're looking to add a versatile and lucrative artistic service to your creative business, for residential, hospitality, and commercial projects.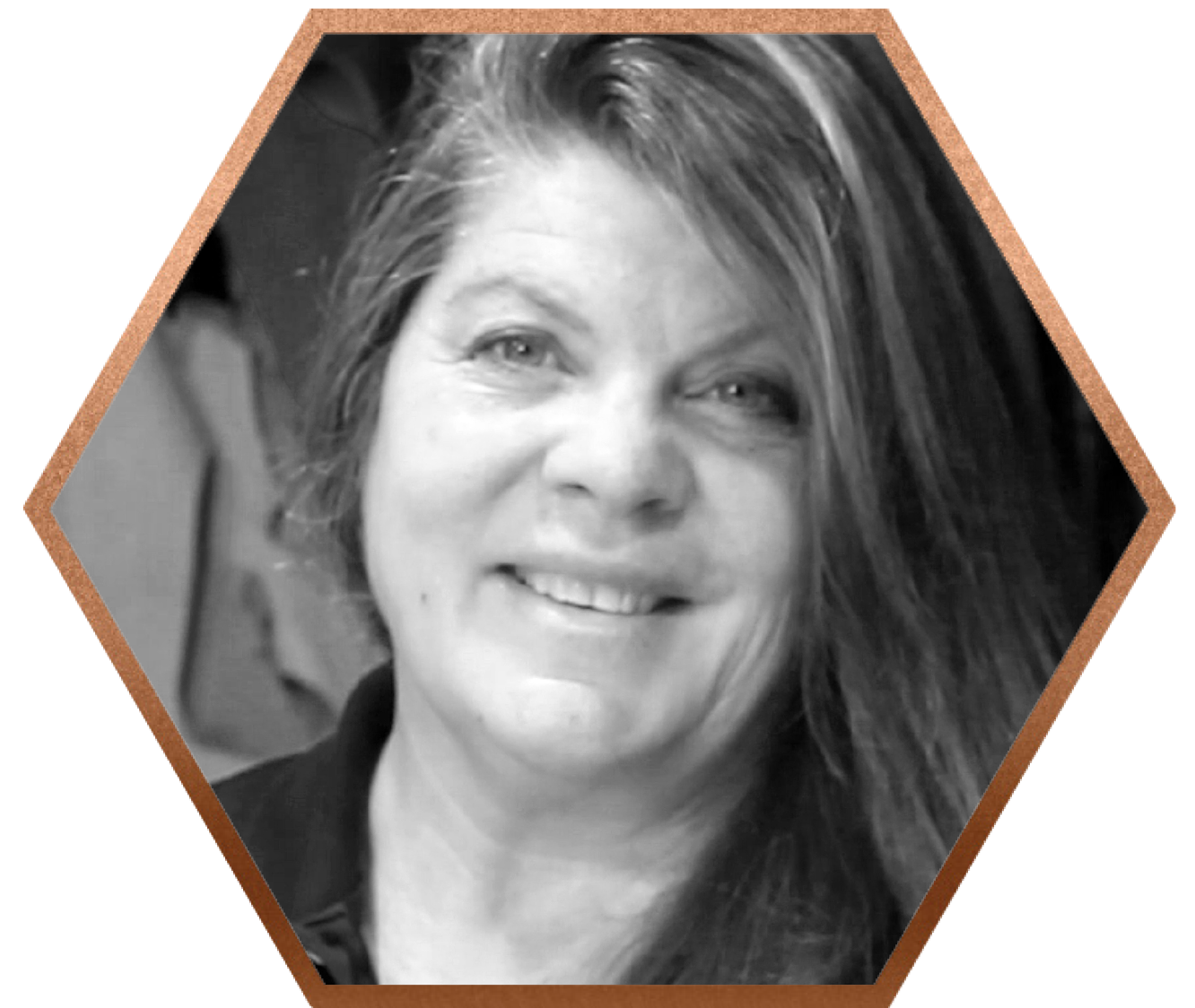 Hi, I'm Your Instructor, Annie Margarita.
Growing up in California and Arizona, Annie Margarita is a fourth generation interior designer and decorative painter. Afraid of the challenges of being a fine artist, Annie joined the Marines and later realized that art was her true calling. After moving to Orlando, she became a scenic artist for Seaworld, then moving on to Disney to help build the Animal Kingdom as a painter and sculptor creating the habitats. Her work ethic and talent pushed her to leadership positions, and she went on to lead crews for Universal Studios and many zoos and aquariums throughout the US and Europe. She then started a mural and decorative paint company in Arizona, and earned a degree in Interior Design while focused on walls and colorization. She recently completed her Bachelor of Science in Art and Technology, with majors in Film and Animation from the University of Oregon. This knowledge in digital mediums and art allows her to create extraordinary online lessons for her students.
Happy Students Are Buzzing
"Wow! Your course was just wonderful. You are such a great artist! Thank you for demonstrating all the details of your work."
- Diane


"Annie's skills in producing wonderful works of art across a wide range of styles are easily evident." 
- Jeffrey
Free Community Access
All registered students will be invited to join The Paint Hive's private Community. Here are 10 reasons to join the community: 
1. Get your questions answered by fellow creatives & Instructors 
2. Expand your network and make friends with ambitious creatives 
3. Access to exclusive Events and Live Workshops to help grow your business 
4. Get feedback on any project or question in our Chat and Share forum 
5. Grow your business with upcoming new features 
6. Meet your fellow students in your respective private Instructor Studios 
7. Access an ever-expanding Content Library to help you grow exponentially 
8. Save money with sales and discounts 
9. Be a part of an industry-focused Book Club Chat 
10. Use the community as an asset to help upskill your creative business 
Frequently Asked Questions
What if I've never painted Chinoiserie before? 
You will be guided step by step in the creation of your Fresco Secco and Chinoiserie mural. This course is intended for anyone interested in a guided course on painting works of art and working with plasters. 
What if I'm not very artistic? 
We'll walk you through, step by step, on how to create the Fresco Secco plaster and Chinoiserie scene. If you are artistic, there are plenty of opportunities to get creative, but anyone can take this course and end up with the techniques to make and paint your own custom works of art. 
How long do I have access to the course? 
After enrolling, you have unlimited access across any and all devices you own. 
When does the course start and finish? 
The course starts now and never ends! It is a completely self-paced online course - you decide when you start and when you finish. 
Can I really take this entire course in one afternoon? 
You can! BUT, we do recommend buying your supplies and materials ahead of time, or even following along and watching, and then practicing the techniques if you can. 
What if I am unhappy with the course? 
We would never want you to be unhappy! If you are unsatisfied with your purchase, contact us in the first 30 days and we will give you a full refund.